7th October
And joined by John and Liz Mills and master shipwright James Palmer who was very interested in the ship.
We did not even make Felixstowe dock as the wind died almost completely.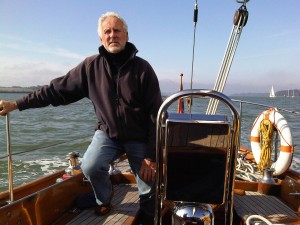 John Mills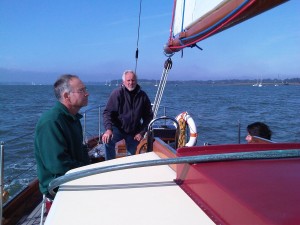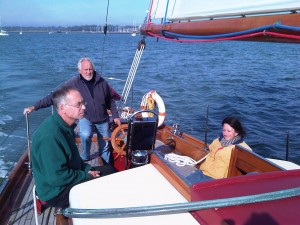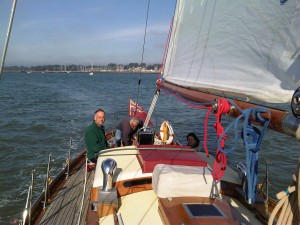 Just enough wind to maintain our way..
I was off to America.  'Undina' was not to sail again for 11 months.