Owned by James from 2003 and 2005.  Mahogany on Oak, built by Whistocks, Woodbridge.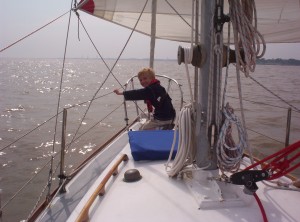 August 2004 and nephew Sam the 'lookout'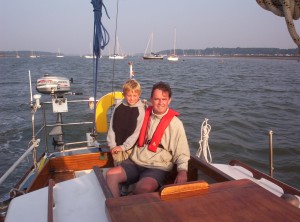 My brother David and Sam approaching Ipswich docks.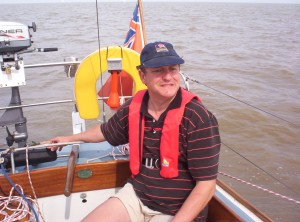 It can't be that worrying sailing with a brother and nephew!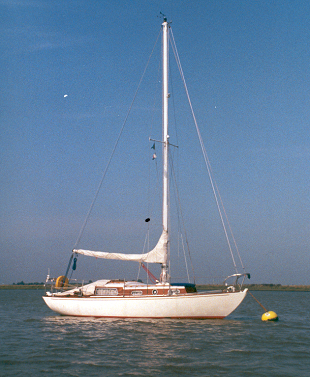 Orford 2003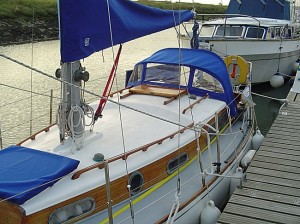 SYH Levington 2005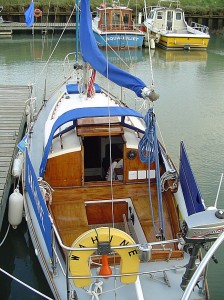 What possessed me to choose blue?!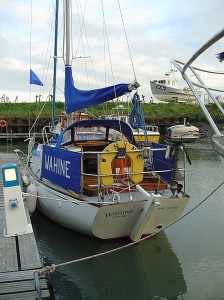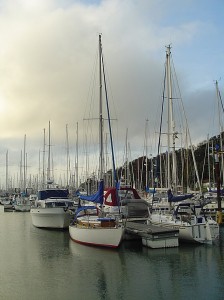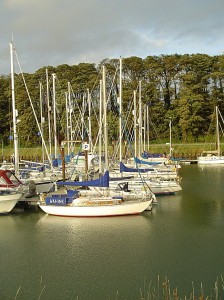 'Wahine' 2017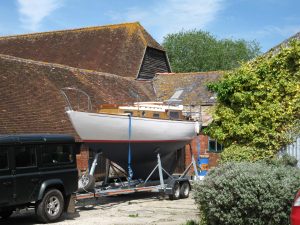 'Wahine' Channel Islands 2017