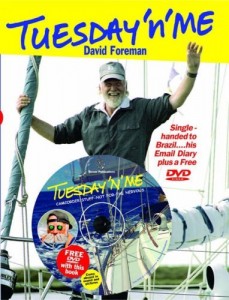 A must read for anyone even remotely interested in sailing.  Doc's incredible single-handed voyage to South America and back ..
Also available on Kindle.
Doc has generously shared his vast knowledge of, well, everything over the years.  A cleverer man would be hard to find.  A terrific sailor.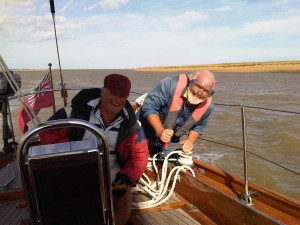 Two great sailing friends and two Ocean Yacht Masters.  David Foreman winching, James Robinson at the helm of 'Undina' in the River Ore 2012.