A single handed sailors dull blog of his adventures at sea, boats he has sailed, some of his sailing friends and a few to admire and appreciate too.  
There is the odd exciting bit but that will be because I have done something wrong.  Mistakes are highlights! If it's immensely boring I have done something right.  
On land I am social.  Most of the time I am alone at sea and I like it that way.  
My sailing has for the most part been in the tricky Thames Estuary.  From there exploring, The North Sea, The Channel, Holland, Belgium, France, Spain, Portugal, Scotland, Orkney, Shetland, Norway, Denmark, Germany, and a little of  the USA. I have also sailed in the Mediterranean Italy, France and Spain.  
I have sailed not nearly as far as some but certainly further than most.
2017 started with crewing on a delivery trip from Ipswich to Palma.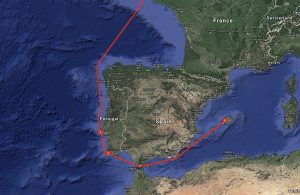 My boat, 'Talisker 1' was then launched at Suffolk Yacht Harbour on my return from Majorca.
In June and July 2017 we tried to sail to Faroe and Iceland but the weather was against us!  Instead we sailed again to Norway via Shetland, returning to Peterhead from Stavanger at the end of July.  We returned home at the beginning of August!
Me and 'Talisker 1' have sailed the Thames Estuary and a little of the southern North Sea since returning home from Norway.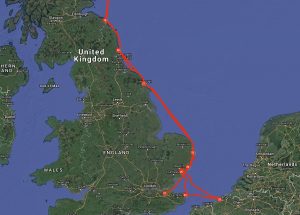 James December 2017