My New Boat and going to see her for the first time with James Robinson
9th – 12th May 2014
James R and me heading for Scotland … BY VAN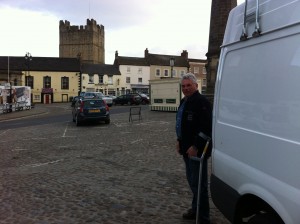 Richmond Yorkshire and a stop for the night…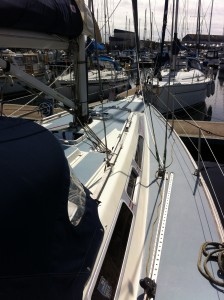 10th May Clyde Marina and on board Talisker l for the first time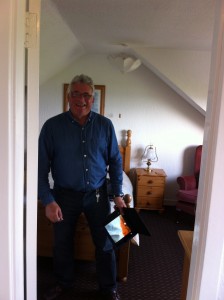 James R in fine form … inspecting the B&B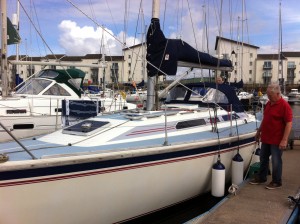 Mike, Talisker l's current owner took a lot of trouble with us..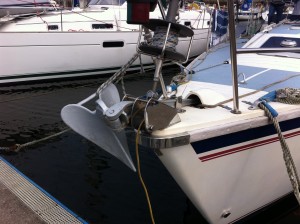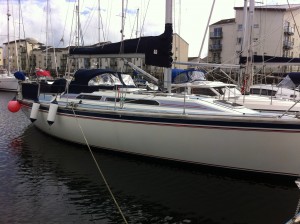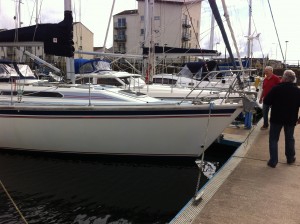 Three separate days of inspecting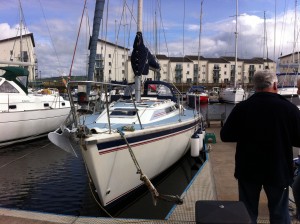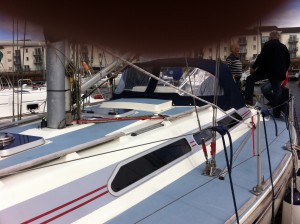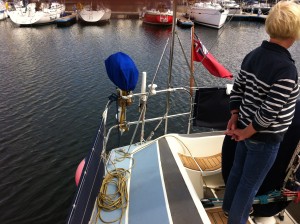 Mike's lovely wife Lynda putting up with the intrusion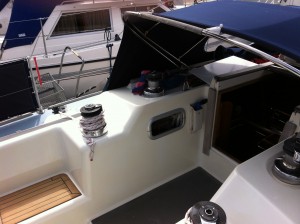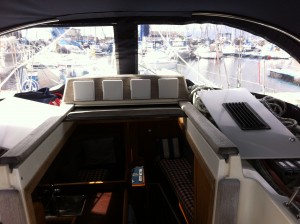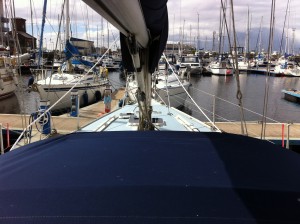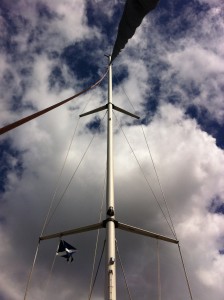 A big stick ….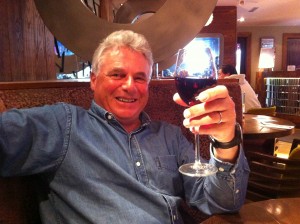 Thumbs up from James R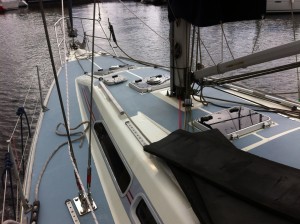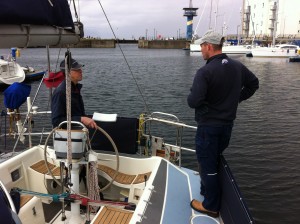 Underway with my new ship (well nearly).  Clyde Marina's excellent crew reversing her round to their travel hoist.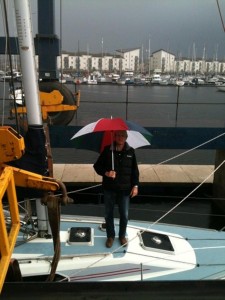 Scottish weather on a sensational west coast ….In the hoist and about to go OOOP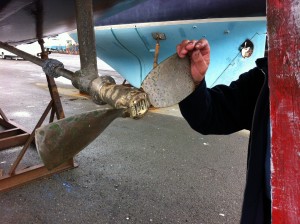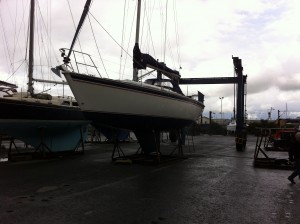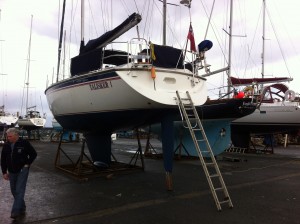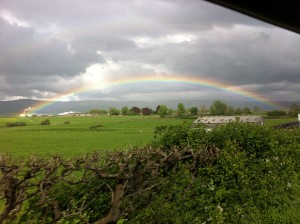 Rainbow as we head back to Suffolk … the deal done.  Talisker l will come by road.