6th June & Samingo ll cradled alongside Talisker l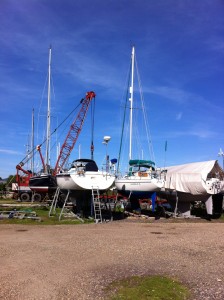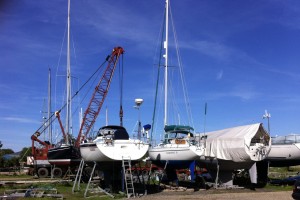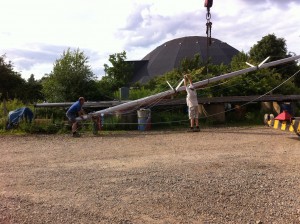 New standing rigging for Talisker l.  Steve & Fred Larkman preparing to re step the mast. 11th June.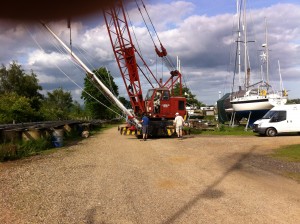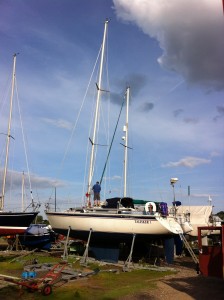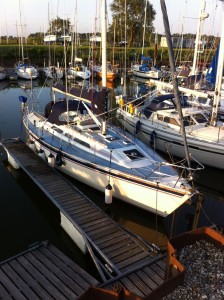 . 
12th June Tidemill YH and she's ready to sail after much help from The Doc.  'Kyle' in the backgound of this picture.  She was mine in 2000 and 2001 !