On the 15th March 'Talisker 1' was relaunched at Suffolk YH.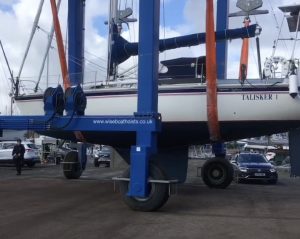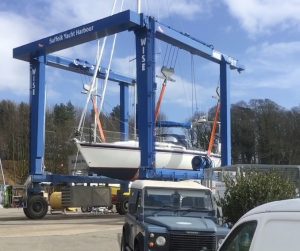 The boys in the yard do an immaculate job. I don't think many appreciate the guys on the front line. Out in the yard its not always balmy! James, Big James, Oliver and Jack do a grand job. I must be a terrible bother to them. Nothing happens around my boat without ME being there but they tell me that it's nice to have someone interested!
I've got a more sensible spray hood. A much more solid frame with grab handles and there is now room to turn the halyard winch handles on top of the coach roof 360. Its a grand job!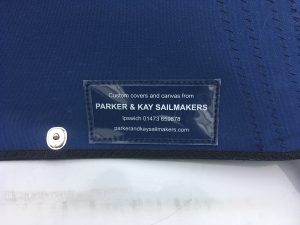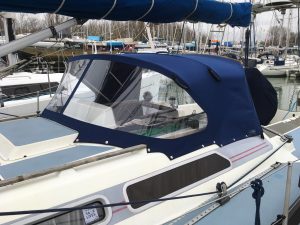 The frame was constructed by Tim at Mr Stainless  www.mrstainless.co.uk and the canvas work by the cover specialist, Dave, at Parker & Kay www.onesails.co.uk
Ollie Ballam, SeaPower Marine www.seapowermarine.com helped us again with electronics. Much more of that to come.
I spent considerable time on the hull below the waterline. I tried to get the bottom as smooth as possible. We are not long from needing to sandblast years and years of antifoul.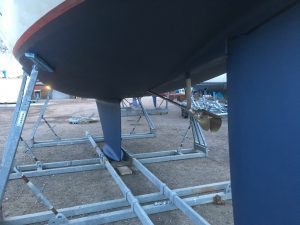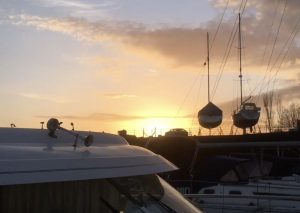 I'm pretty happy with my ship.