26th February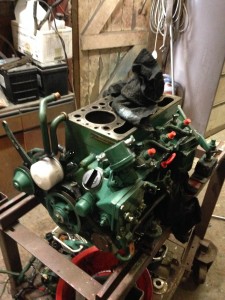 Dismantling the engine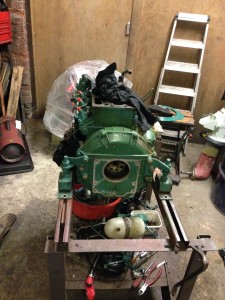 17 March
Preparing to bench test the Volvo 2003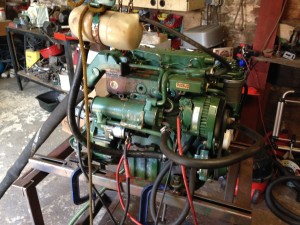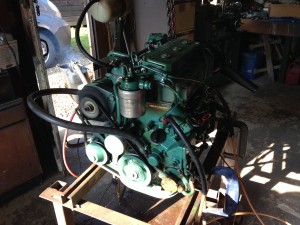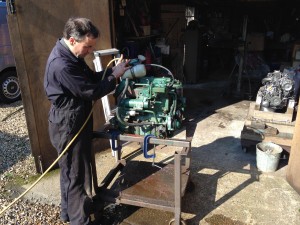 Engineer Peter Norris
20th March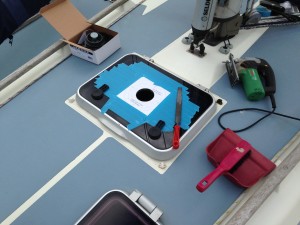 Replacing an old hatch Vent
24th March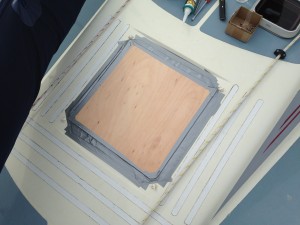 Restoration of the large fore hatch. Removed and sent to Eagle Boat Windows www.eagleboatwindows.co.uk for dismantling and reglazing in 12mm acrylic.
30th March
Reinstallation of the engine in to the ship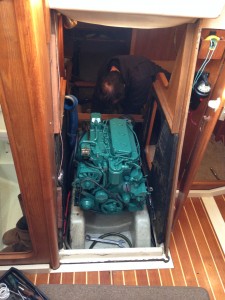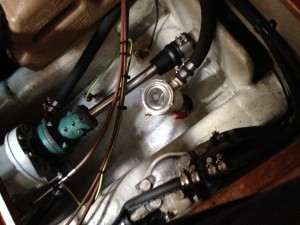 New intake seacock, skin fitting & strainer and so easy to operate
31st March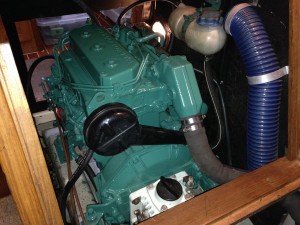 So after removal of the cylinder head and heat exchanger assemblies. The valves and valve seats were recut and lapped in.  The cylinder head surface ground.  Fuel  injectors cleaned and tested.  New gaskets for the head.  Cleaned heat exchanger and flushed all water ways. Refit heat exchanger with new thermostat.  Sea water pump seals replaced.  Starter motor cleaned and tested and brand new spare now on board.  Front engine mountings replaced.  Engine painted.
Calorifier hoses replaced.  Two new prop shaft cutlass bearings.  Replaced cracked and old fuel and exhaust hoses & calorifier pressure valve………………………..
2nd April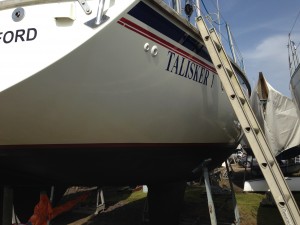 Polishing the Top Sides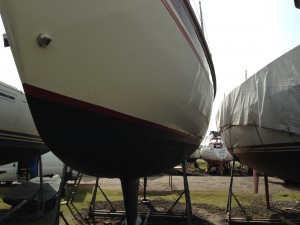 10th April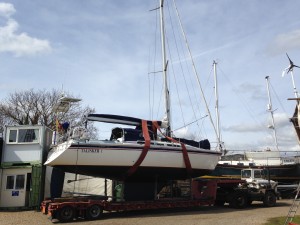 Relaunch Day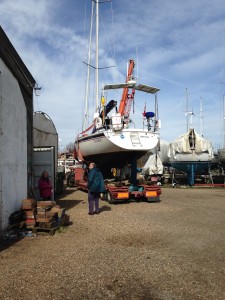 Dawn and Dick (Larkman).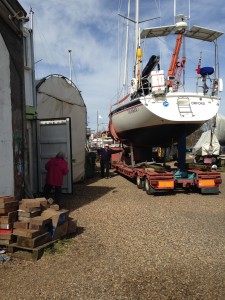 Fred Larkman in a theatrical pose..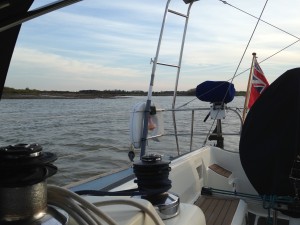 Anchored for the night The Rocks R Deben