14th August
A really good visit from my friend Pieter Van Cauwenberghe and his son Aster who sailed over from Oostende on their Spirit 36 'Plankzeil'
We went out to meet them on their way in via Roughs Tower ..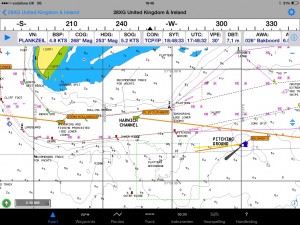 'Talisker' as seen from 'Plankzeil's' AIS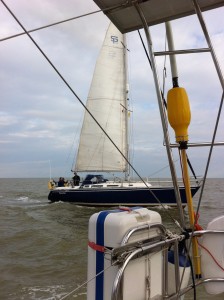 'Plankzeil', Pieter & Aster after a long day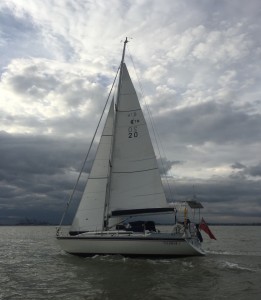 'Talisker 1'
And then to Suffolk YH..
15th August
And a rest from sailing, for Pieter anyway.  By road to Orford with my Perly Miss 'Audrey'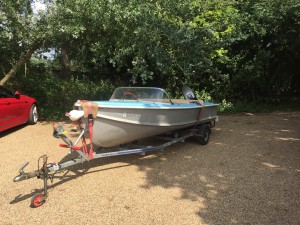 Aster is dinghy racing with Harry Hitchcock.  Pieter and me in The Perly Miss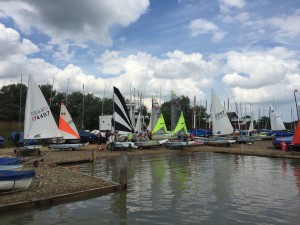 Orford SC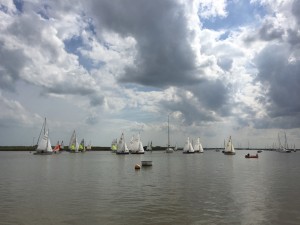 Start for the 'Round the Island' race (Haversgate Island R Ore)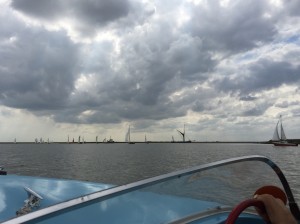 Haversgate Island ahead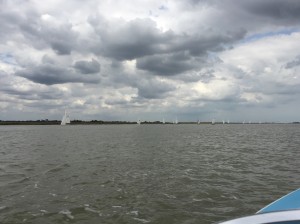 East side Haversgate Is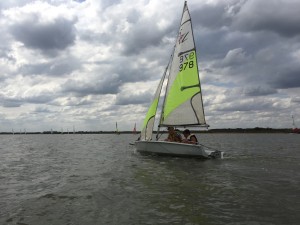 Aster & Harry race a Fever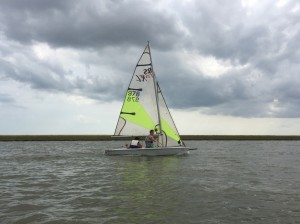 Nothing too serious …. Competitive !!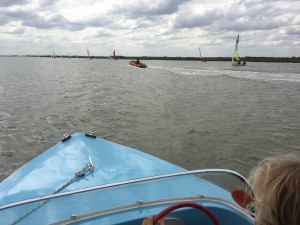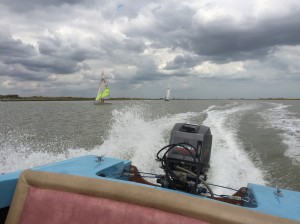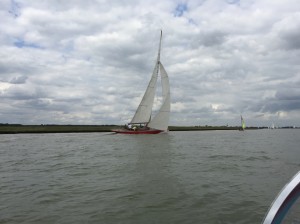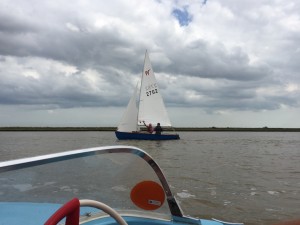 Jonny & Migs Howard in their Wayfarer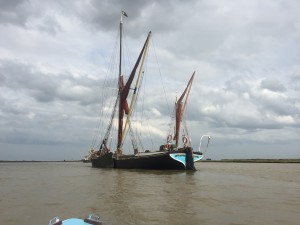 Thames Barge 'Mirosa'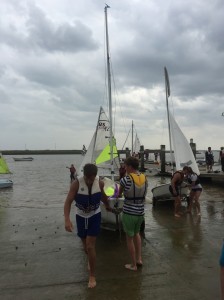 Race end …
16th August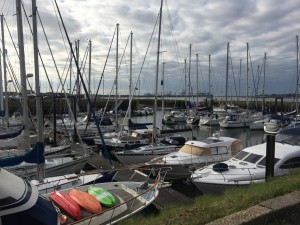 Right to left are two Motor Cruisers & then 'Talisker l', a Motor Sailor & then 'Plankzeil'. West Harbour of Suffolk YH.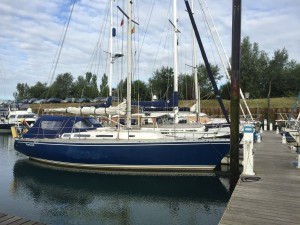 'Plankzeil' Suffolk YH
Harry and George Hitchcock joining the Belgian boat for the trip round to Orford..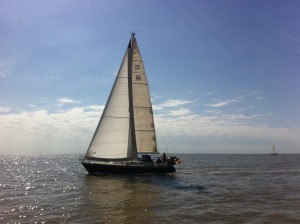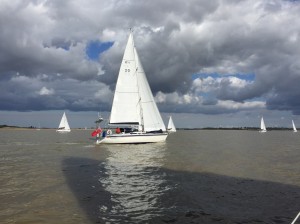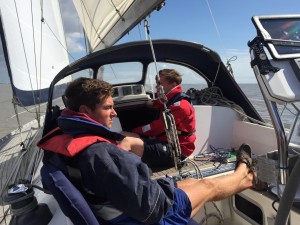 Harry & Aster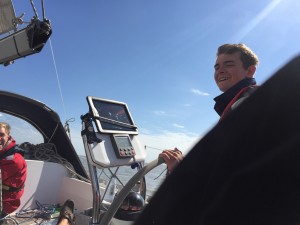 George
Light airs ….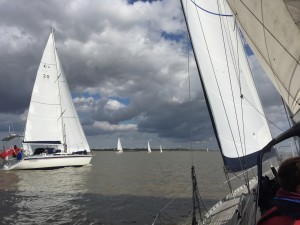 Me & 'Talisker l'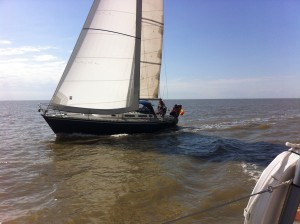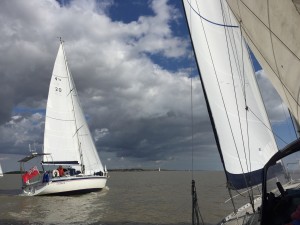 Off Bawdsey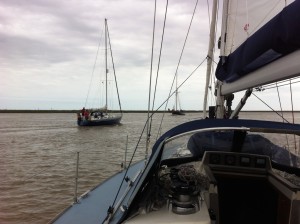 The Butley River to port and ahead of 'Plankzeil' the exciting site of the famous 'Jolie Brise' leaving the river for the sea.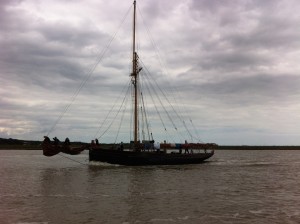 www.joliebrise.com
17th August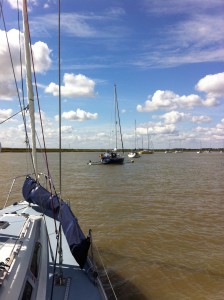 'Plankzeil' on the next mooring to ours..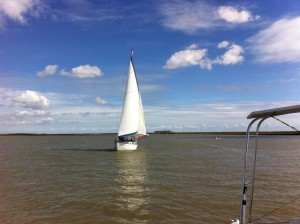 'Tuesday' leaving her mooring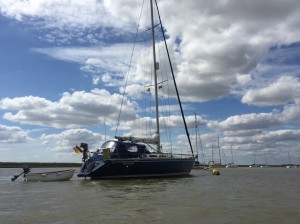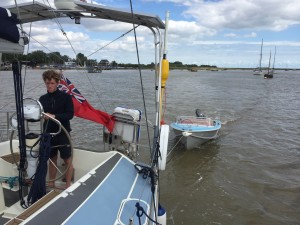 The Perly Miss makes an excellent tender…!! Aster at the helm of 'Talisker l'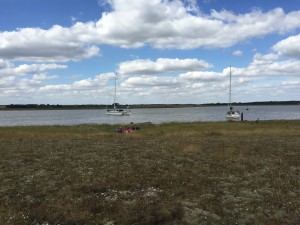 'Talisker l' & 'Dutch Dream' with the Perly Miss on the beach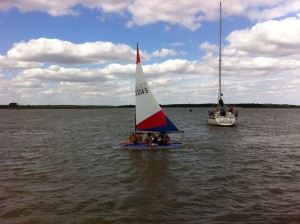 Harry with a LOT of small cousins on a Topper! 'Dutch Dream' is at anchor.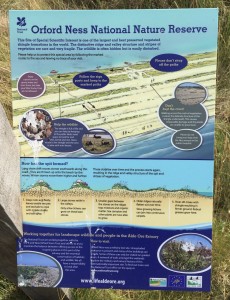 A perfect spot for a picnic…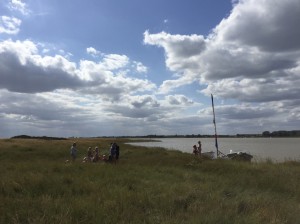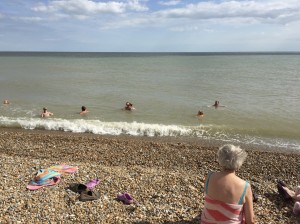 ..and a swim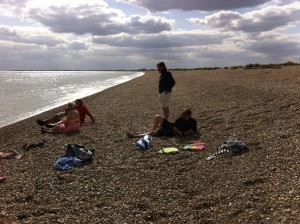 Pieter not quite so sure about getting wet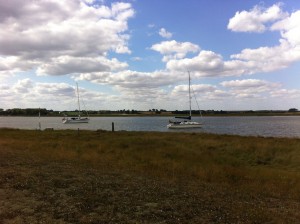 'Talisker l' & 'Dutch Dream' at anchor…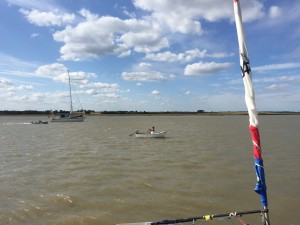 Harry rowing the tender, with me and the Perly Miss just behind 'Talisker l'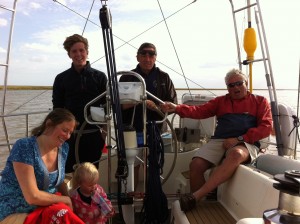 Claire & daughter Louise & her Grandpa James R right.  Aster & Pieter at the helm.  Heading back to our mooring.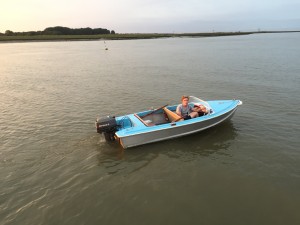 Aster .. Perly Missing..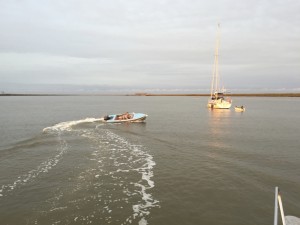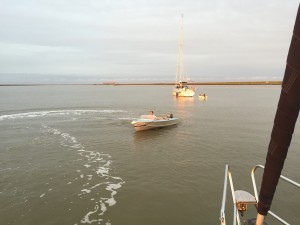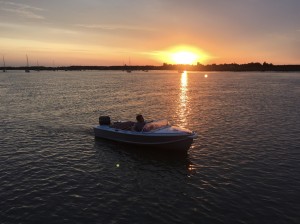 The end of a good day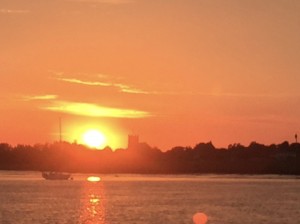 Sun set over Orford.  View from our mooring..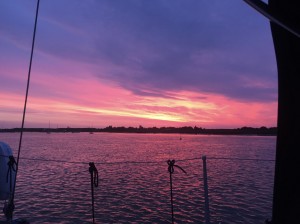 18th August
Rain, rain and rain before Harry & George Hitchcock collected Aster for a night on 'Violet Mary' with a lot of girls!!!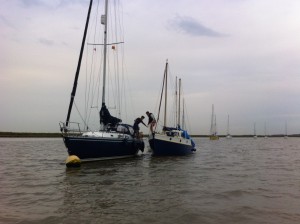 'Violet Mary' coming alongside 'Plankzeil'
19th August
And safety boat duty for me & Pieter for the Orford SC racing..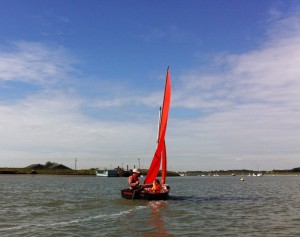 Ben & his grand daughter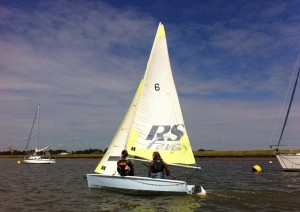 An Orford SC Feva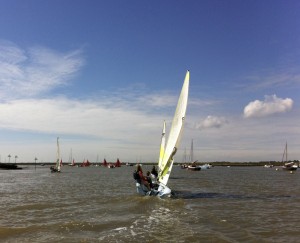 Racing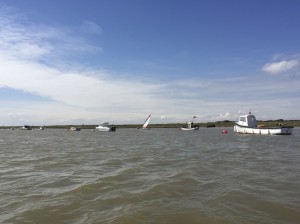 Aster sailing a 'Hitchcock' Topper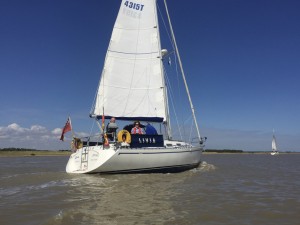 'Livia' Bill & Cath arriving from The Deben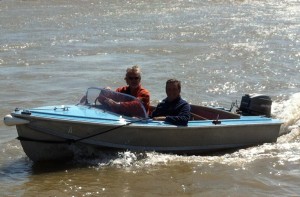 Me Pieter & the Perly Miss meeting 'Livia'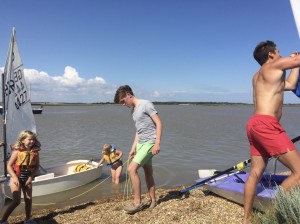 Another pic nic on the spit
James R preparing his Optimist for small Hitchcock sailors…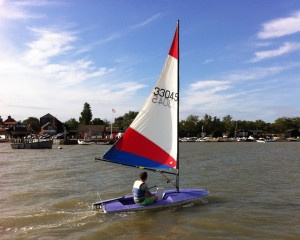 Aster returning to Orford with the Topper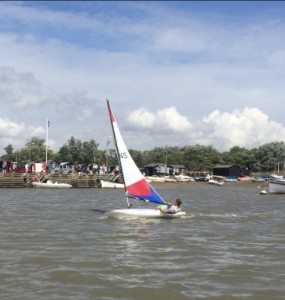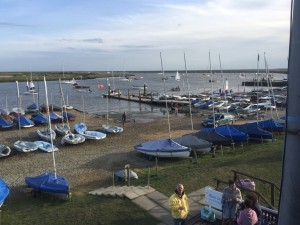 View down river from Orford SC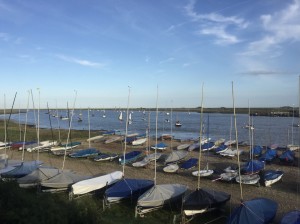 ..and up river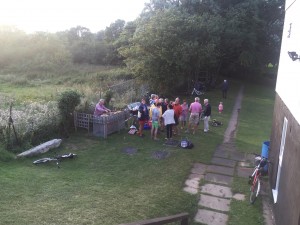 Orford SC BBQ for Pieter & Aster
20th August
And leaving Orford for The Orwell.  'Talisker l', 'Plankzeil' & 'Livia'.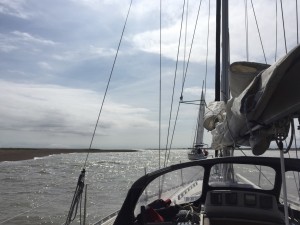 'Talisker l' ahead … photographed from 'Plankzeil' …just ahead is the Orford bar …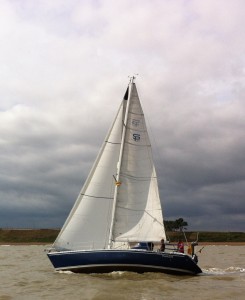 'Plankzeil'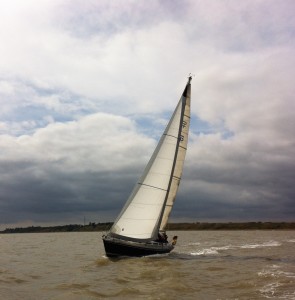 'Plankzeil' off Bawdsey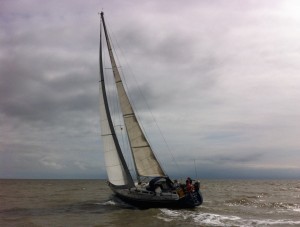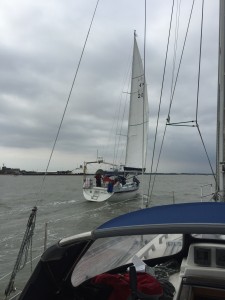 'Talisker l' coming in to Harwich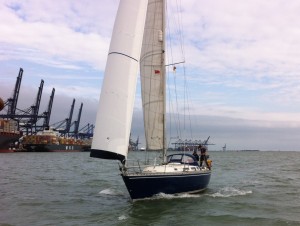 'Plankzeil' & Felixstowe docks
21st August
'Plankzeil' returned to Oostende in very light airs motoring most of the way..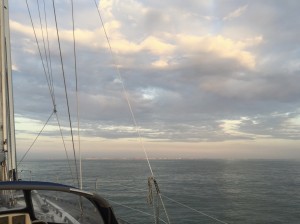 'Oostende' in site for Pieter & Aster