12th May
Orford to Osea Island, R Blackwater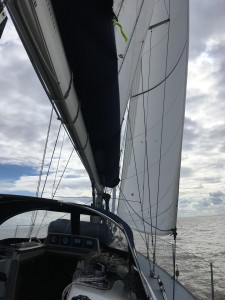 13th May
A sail to Brightlingsea Creek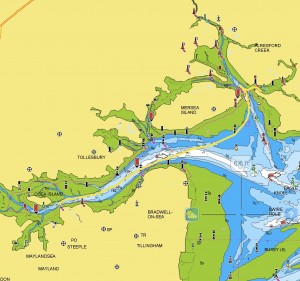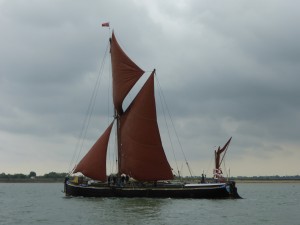 14th May
Hedgerows
As a child I remember the noise of the hedgerows in the summer teaming with life, both plant, insect and animal. In the early mornings there was dew and the spiders webs stood out damp in the early morning sun.
From Brightlingsea across the Ray Sand to the Crouch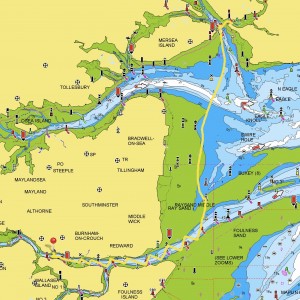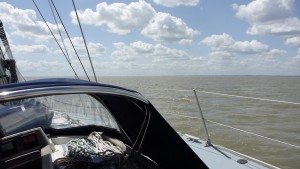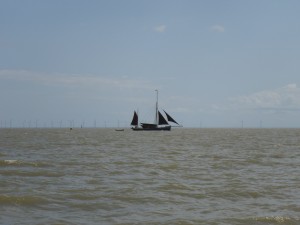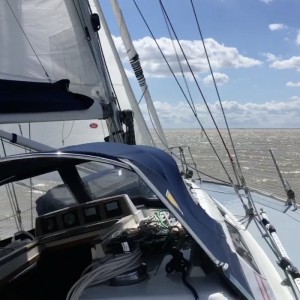 Diary 1740 BST
We are in Burnham YH having sailed here from Brightlingsea today crossing the Ray Sand Channel a couple of hours before HW.
We left Orford on Friday in to southerly winds and put in several tacks to round the Naze before sailing down the Wallet close hauled on port with the wind a variable strength. We had to motor for 50 minutes from Chevaux de Frise Pt when the wind virtually died completely. Entering the Blackwater the wind was much stronger and we had a stonking sail in to the river and eventually nearly up to Osea tacking the last few NM under main only. We picked up the Marconi SC V mooring.
A great sunset over Osea.
Yesterday we sailed to Brightlingsea under Genoa only and for a time had the pleasure of sailing alongside beautiful Thames Barge 'Centaur'. What a privilege to see her under full sail. What must it have been like sailing these extraordinary craft as they were intended years ago. Laden with a cargo their decks were awash with just a man and boy to handle her. The term Master really meant Master for the man in charge. He would have required impeccable seamanship skills.
Last night we were in Brightlingsea Harbour. Droid's ship had been launched. And she is wonderful. The build and sail your own boat. That is extraordinary.
Sally drove down to Brightlingsea. We had supper with James and Katrina and friend Ken.
The ship was lovely today. From Brightlingsea close hauled on starboard, a reef in the main and the stay sail, to Raysand North and then across past Raysand Middle.
We then beat up the Crouch in to a WSW 4 gusting occasionally 6 right up to the Burnham moorings where we furled the stay sail and sailed up to Burnham YC under main only. A lovely sail.
So! In a marina tonight. Costly but I'll do some jobs on the ship tomorrow.
15th May
Burnham to Harwich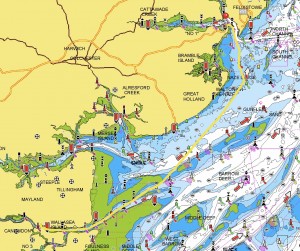 16th May
Diary 0930 BST
We are on Halfpenny Pier. Winds from the south make this an ideal spot for the night.
We had a lovely sail back from Burnham. The winds were variable again from the south and I was expecting stronger so gently sailed down the Crouch under stay sail only and then Genoa from Foulness Point.
I was weirdly sleepy and not quite with it. Concentration levels were low as a starboard mark slipped past close by on port. Wake up!
Just before the Spitway we set full main and genoa and with a strong ebb ate the Wallet pretty quickly.
Halfpenny was pretty empty on arrival. I slept well and Mike (HM) woke me when he slipped the mooring fee through the hatch just after 0800. I like Harwich.
Heading back to Orford today …