2nd – 4th October with brother Henry's boat 'Cota Cuatro' in The Med
Henry wanted me to try his new boat out during our holiday in Andalucia!!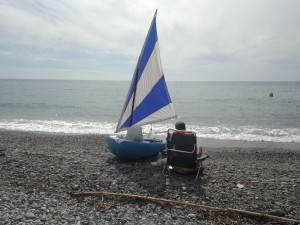 BUT FIRST a strange craft on the beach… with rudder, centre board & 'dhow' sail and very efficient oars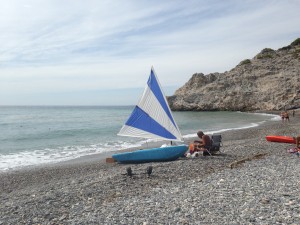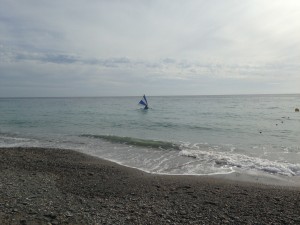 A very stable little craft with most of the elderly gentleman's weight below the waterline.  The dagger board similar to a Mirror dinghy.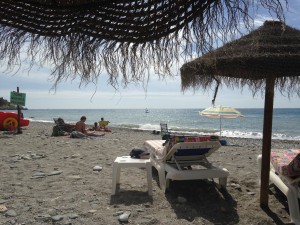 Off fishing…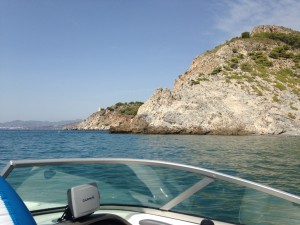 Out and about on 'Cota Cuatro'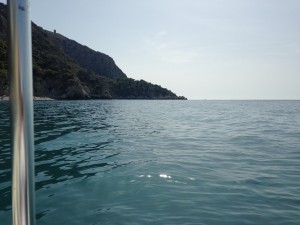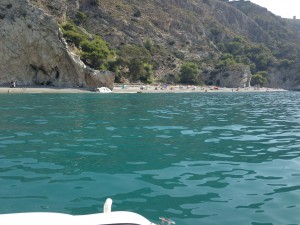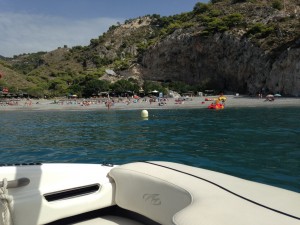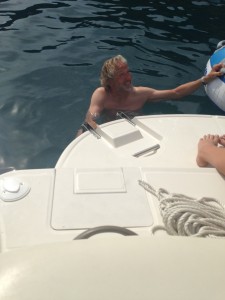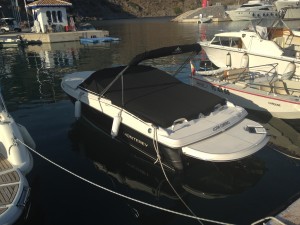 Porta del Este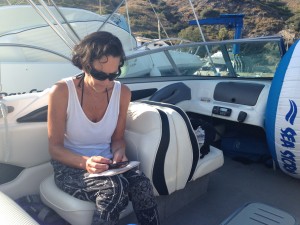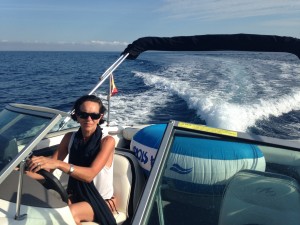 Sally at the helm..