'Sentijn' finally left Ipswich Haven on the 15th April.
Pictures aboard 'Sentijn' were obviously taken by John and Kara!
I've got a feeling, even for round the world sailors of their calibre, that it was a fairly big moment for Kara and John to finally be under way again after all their winter refurbishments. Their wonderful little boy will have taken the whole thing in his stride. Dean is a bundle of 'glasses grabbing' (particularly mine) energy. A very observant little boy. And a very lucky little boy to have parents who are going to show him so much more than the norm. Dean will have his sea legs very quickly. 'Sentijn' anchored in The Orwell that night.
On the 16th I left Orford and sailed south towards the Deben meeting 'Sentijn' off the Deben Haven buoy.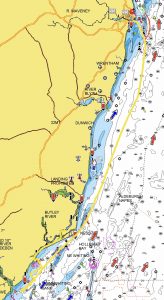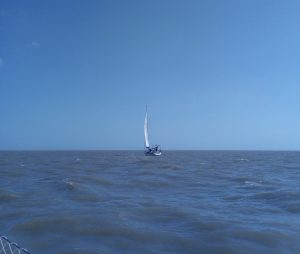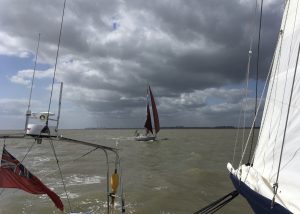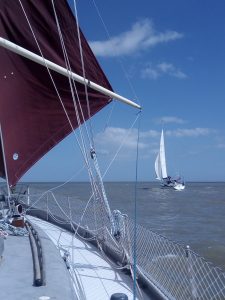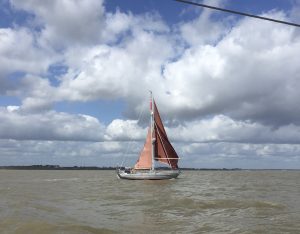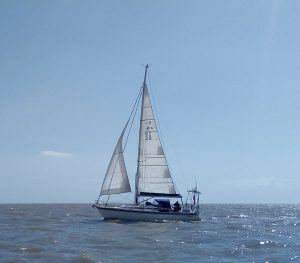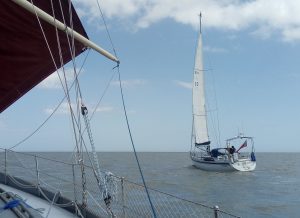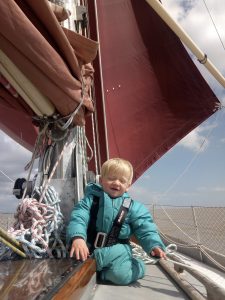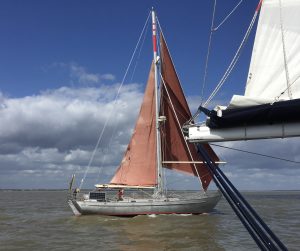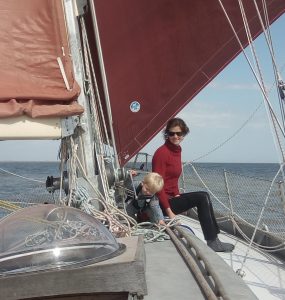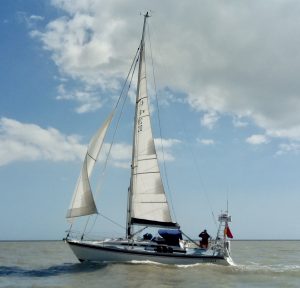 We sailed to Lowestoft together and spent the night at The Royal Norfolk and Suffolk YC.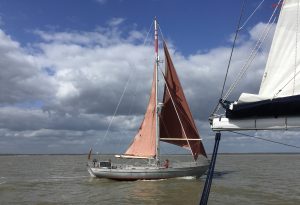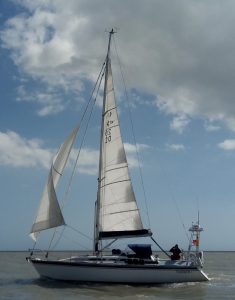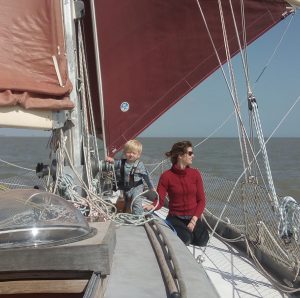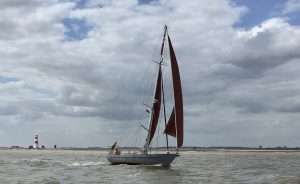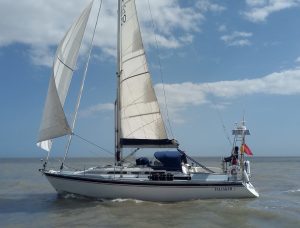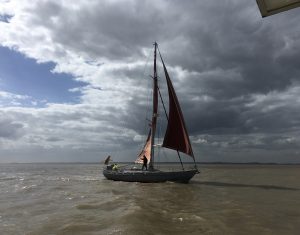 The following day, the 17th April, it was goodbye to this wonderful young family.
'Sentijn' headed north, destination Scotland.
They plan to spend some of the summer months in Ireland before heading for the Canaries and possible the Caribbean for the end of the year.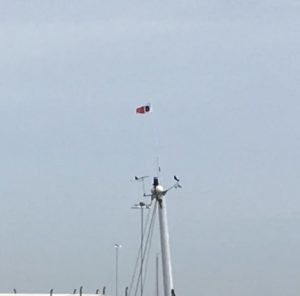 On the 18th we beat back to Orford and back in to our beautiful river.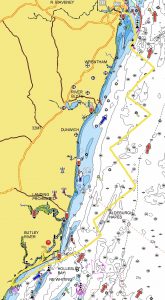 After a night on board Philip collected me and took me ashore on the 19th April.
'Sentijn' had sailed to Blyth in one hit!