24th October 2013
Moving S ll from her Orford Mooring to Suffolk YH for hopefully an extra months sailing in November.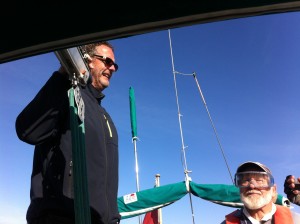 Very light southerly winds meant a motor up to Languard Point from Orford.  Brother Henry's first trip with David 'Doc' Foreman.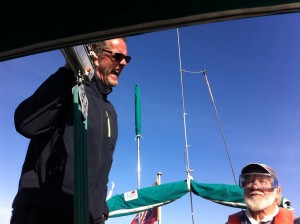 Henry looking more like our Dad every day.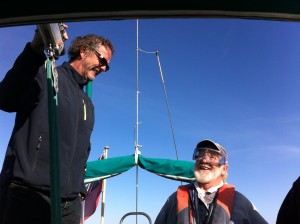 Pearls of wisdom from the 'Doc'…..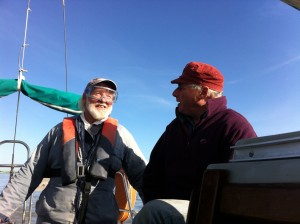 and James Robinson.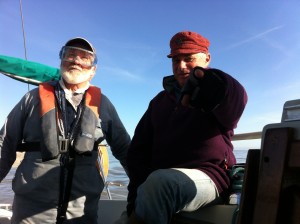 James pointing at the galley slave.  'Doc' is about to take my carefully made sandwiches to pieces!
A gentle sail up The Orwell.