17th October 2012.  1st Time with Sail for Grandchildren.
Lake of the Ozarks, Missouri, USA.
I chartered a small Catalina from The Ozark Yacht Club…. and took the three eldest children + their Dad.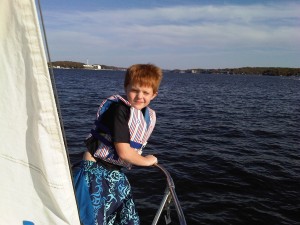 There was enough wind to make it fun for 'look out' Aiden.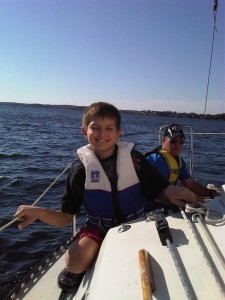 Johnny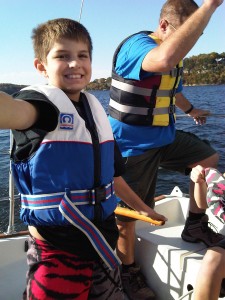 They all loved helming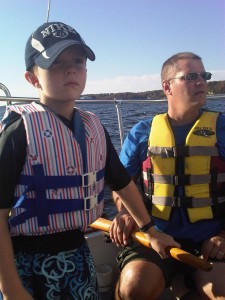 Aiden. 'Get your hand off Dad'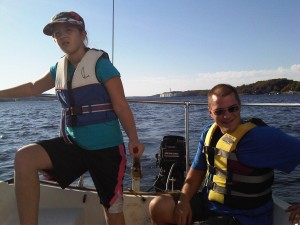 And then the eldest … Abigail
This was only the second time on the water for these 'outdoorsy' children who live miles from the Ocean in the US midwest.  The Ozark YC were wonderful in giving me access to their fleet.  The previous day we had enjoyed a motor boat to get them all on the water for the first time.