26th October 2018
'Talisker 1' is coming out very early …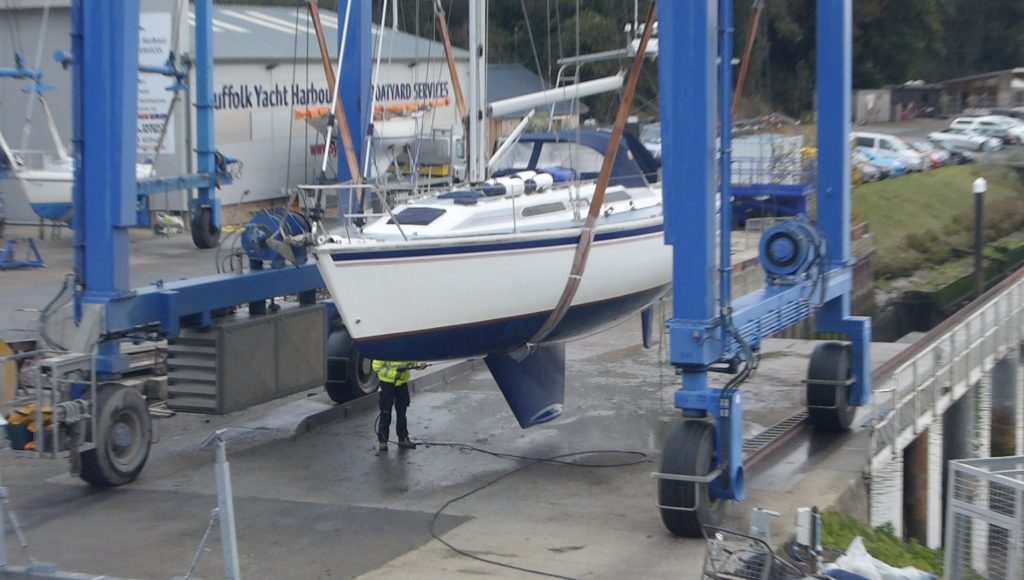 31st October 2018
The masking is gaffer tape …
Worried by what the bottom might be like Jim was going to do small test areas first.
The high skill is not to do too much and Jim is extremely good.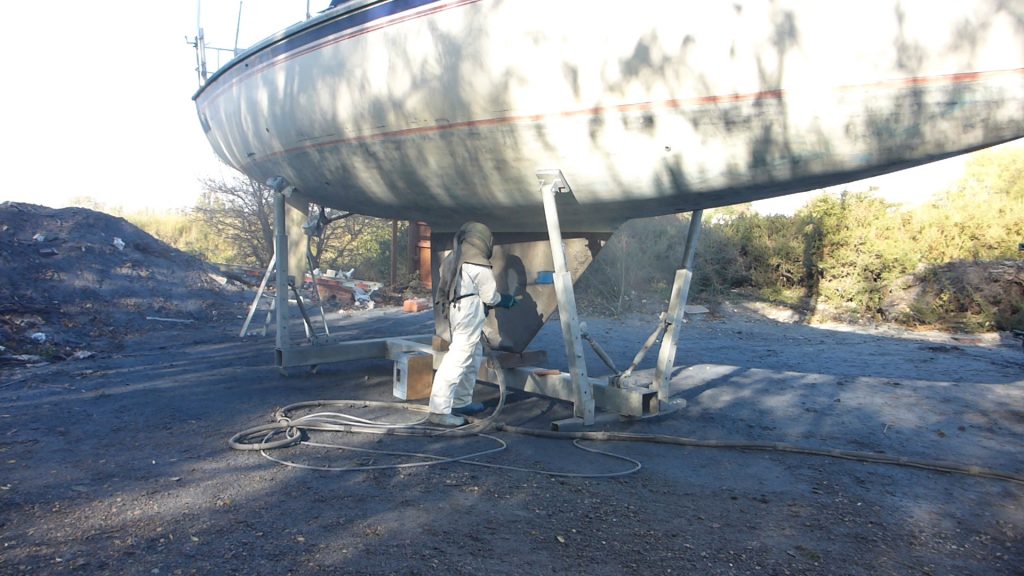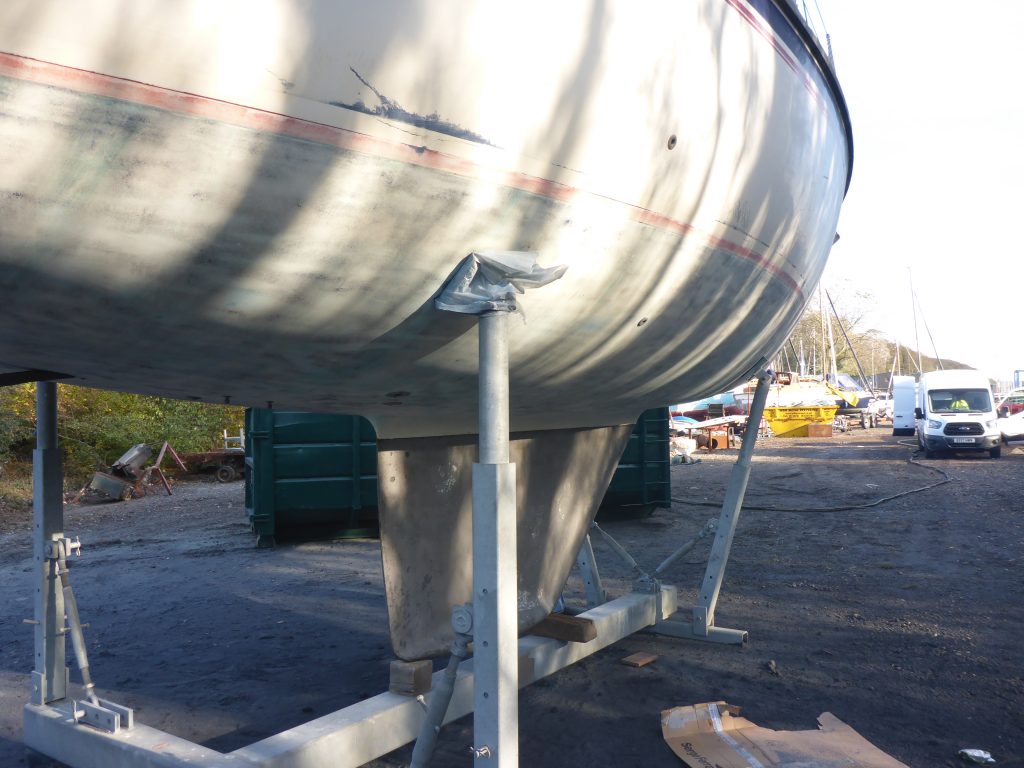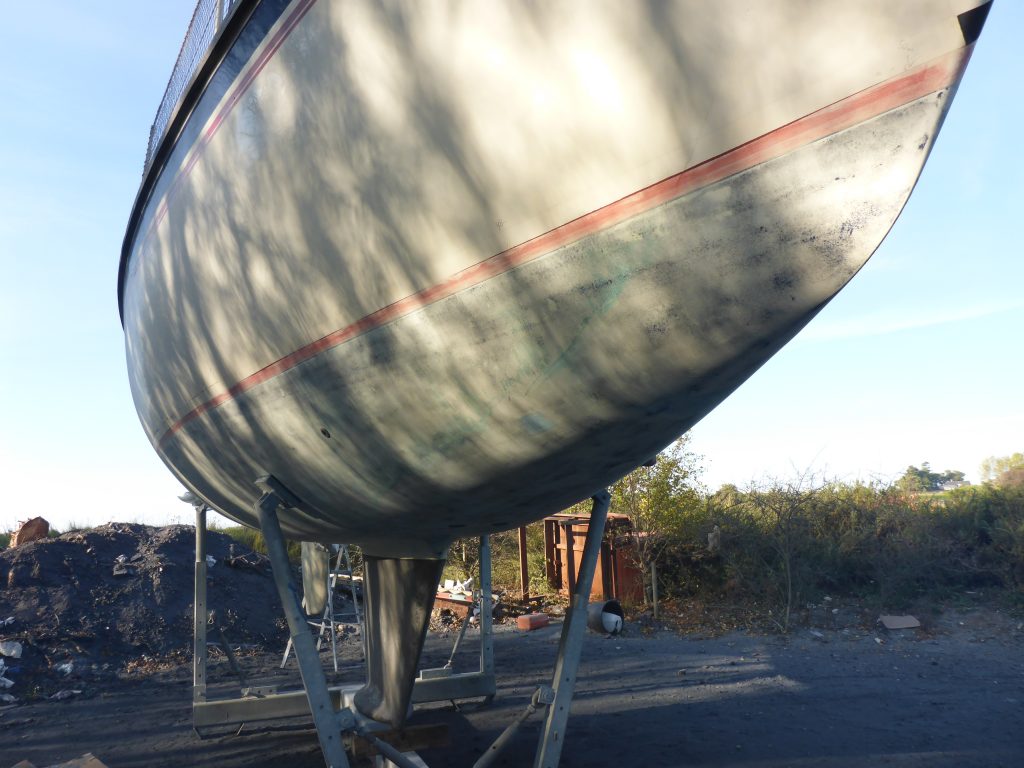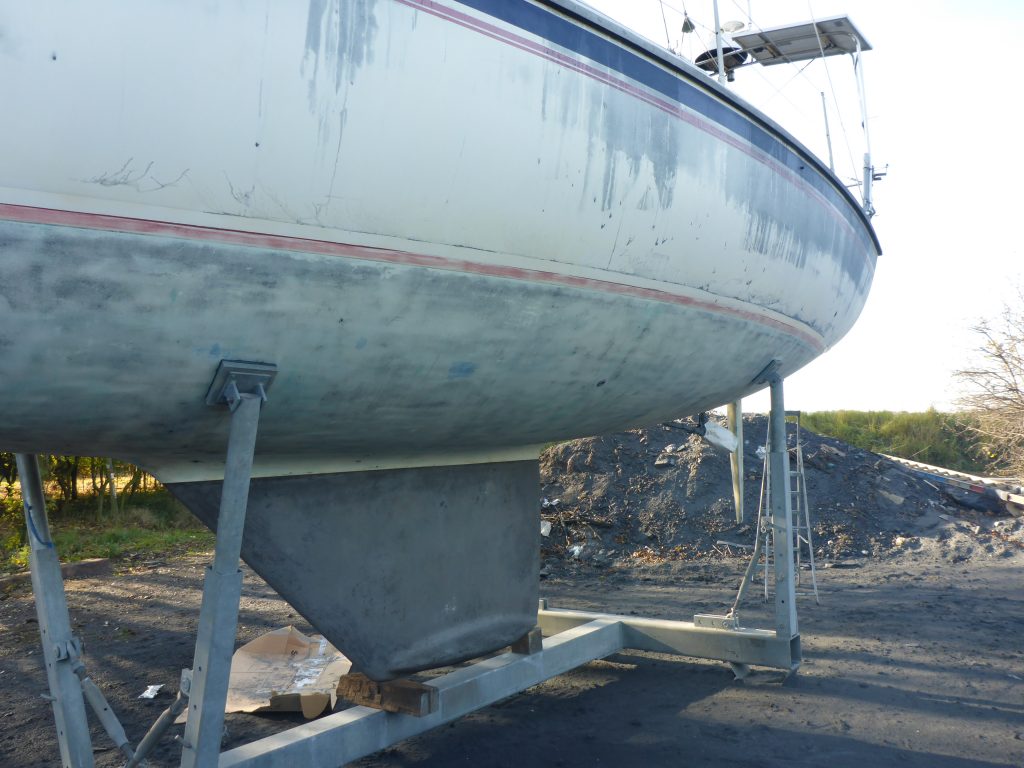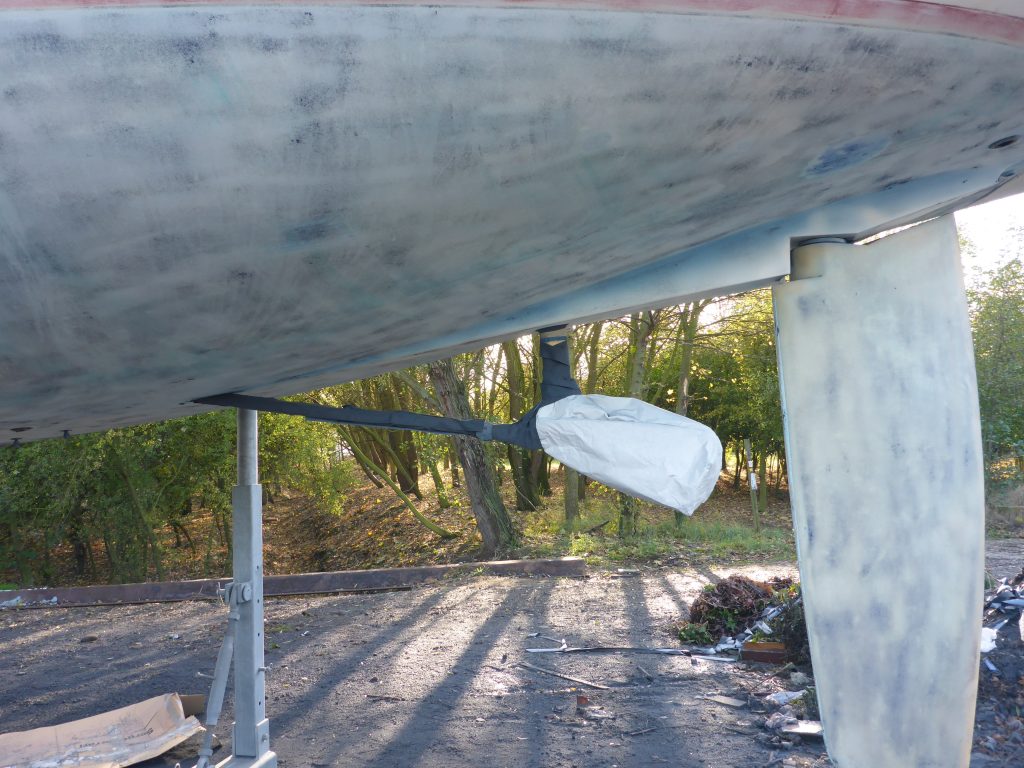 1st November 2018
8th November 2018
9th November 2018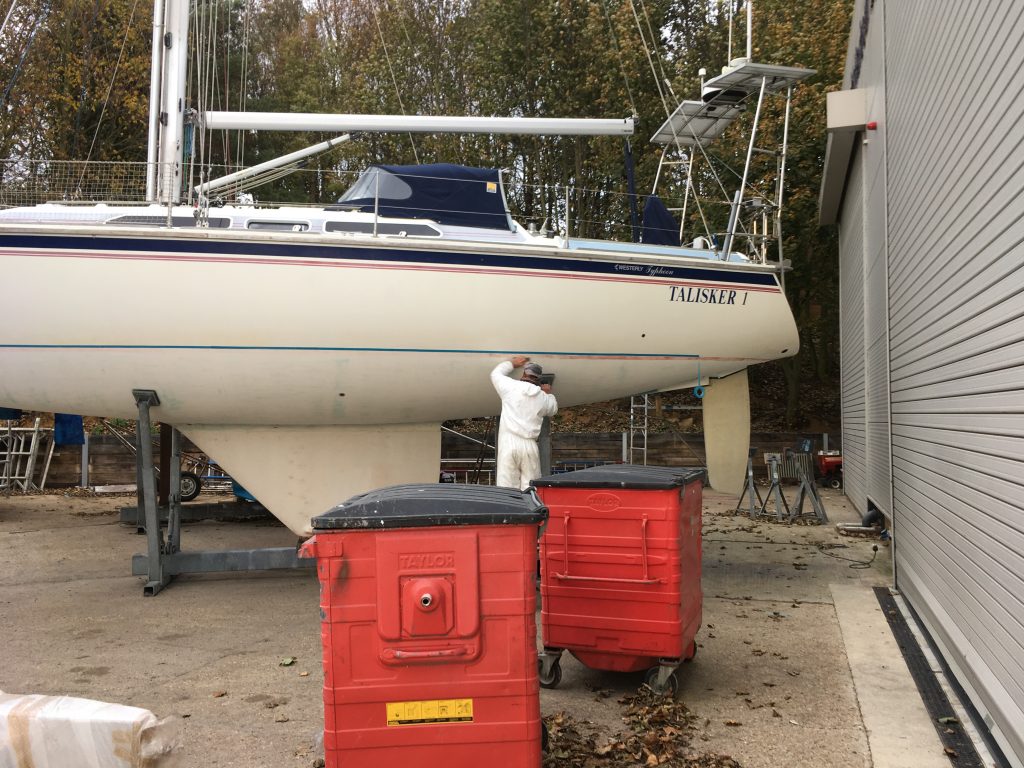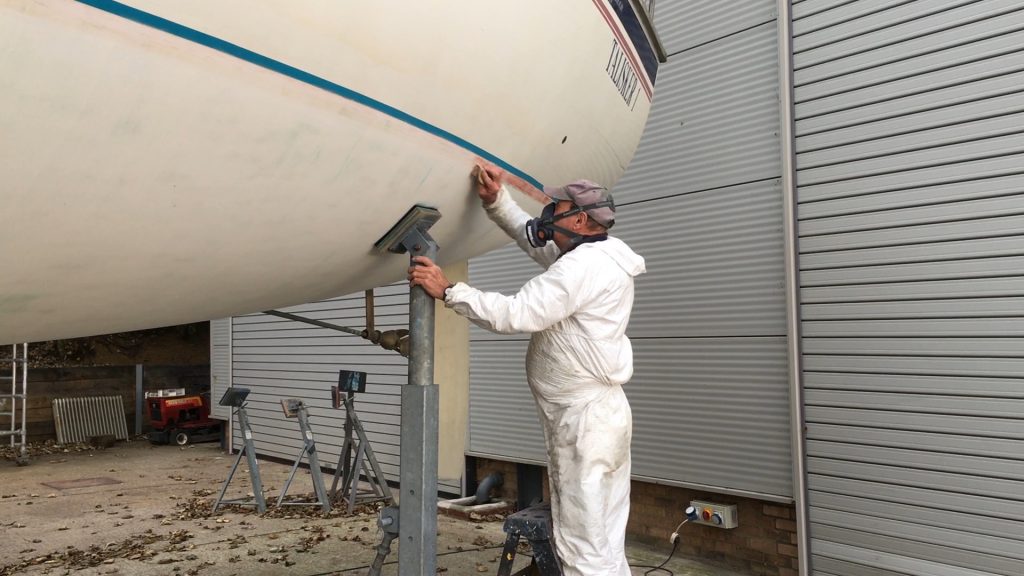 13th November 2018
For the Cast Iron Keel the Suffolk YH professionals are going to seal the keel in five coats Jotun Mega Coat and reprofile in West Epoxy faring filler followed by one more coat of Jotun Mega Coat.  I'm itching to get my hands back on her the moment this work is done.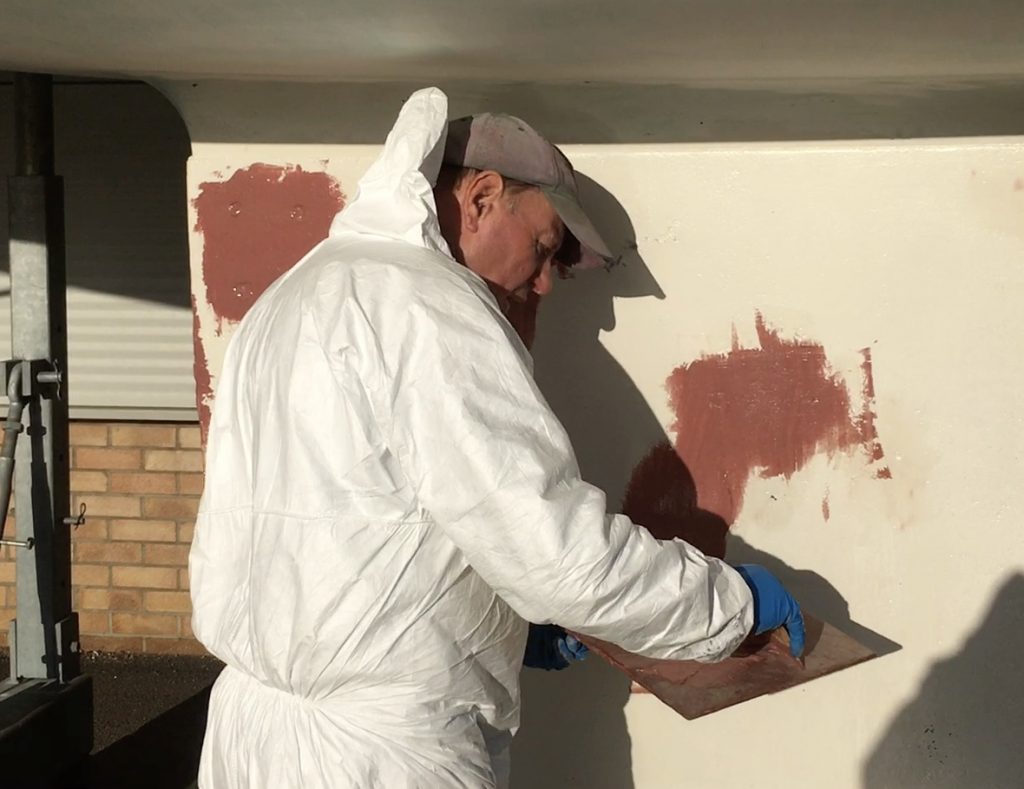 Tim applying West Epoxy faring filler … keel.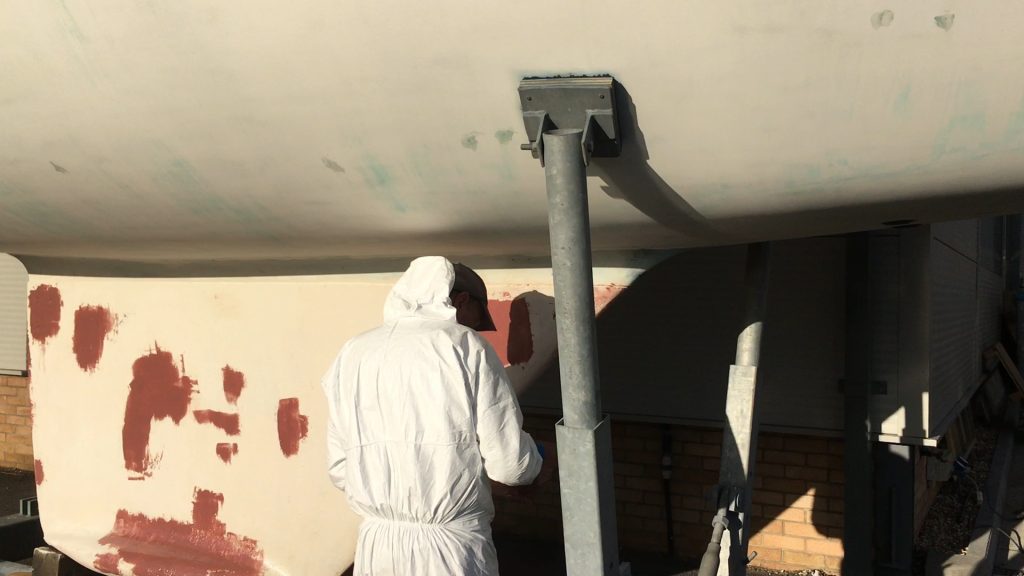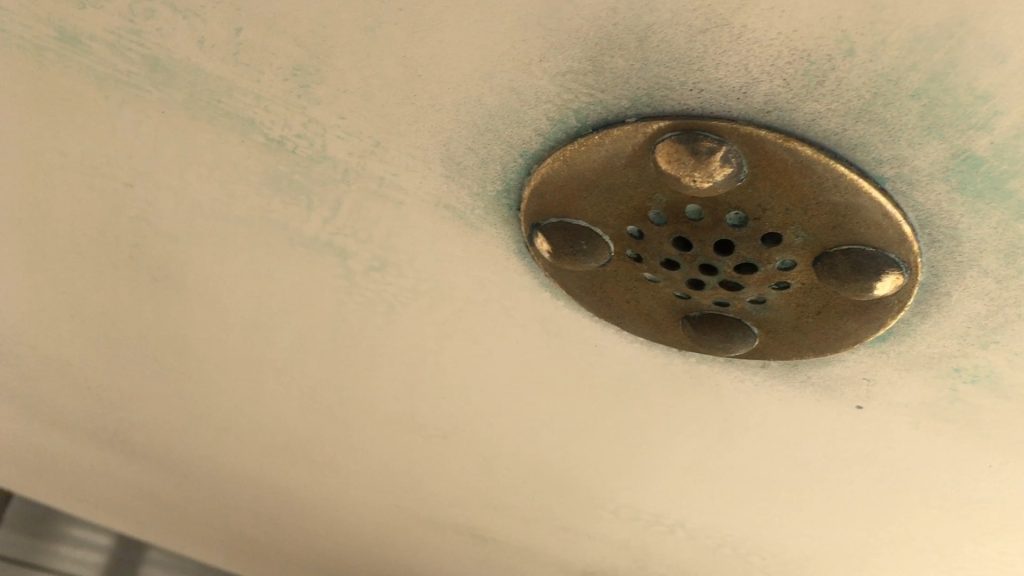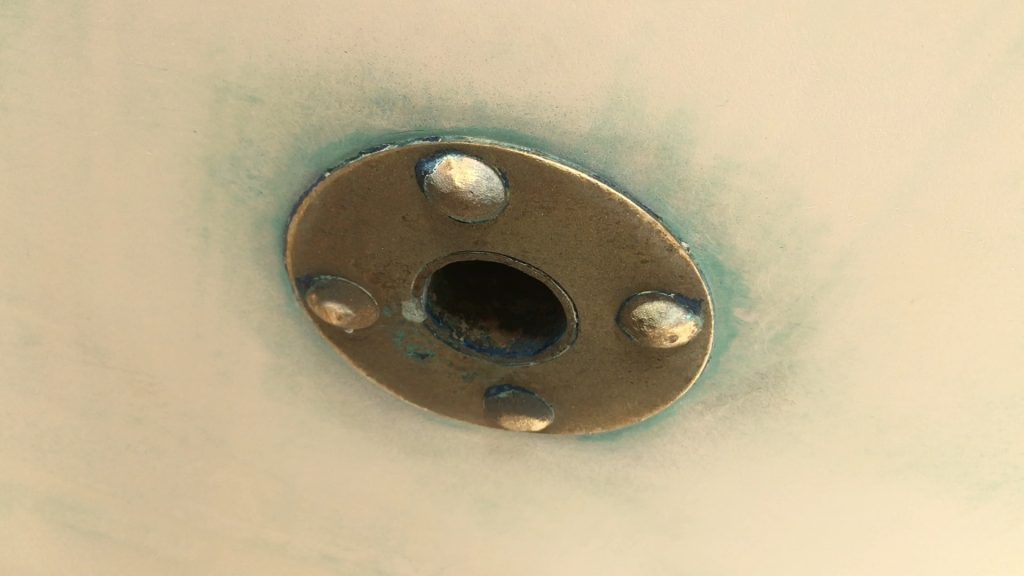 15th November 2018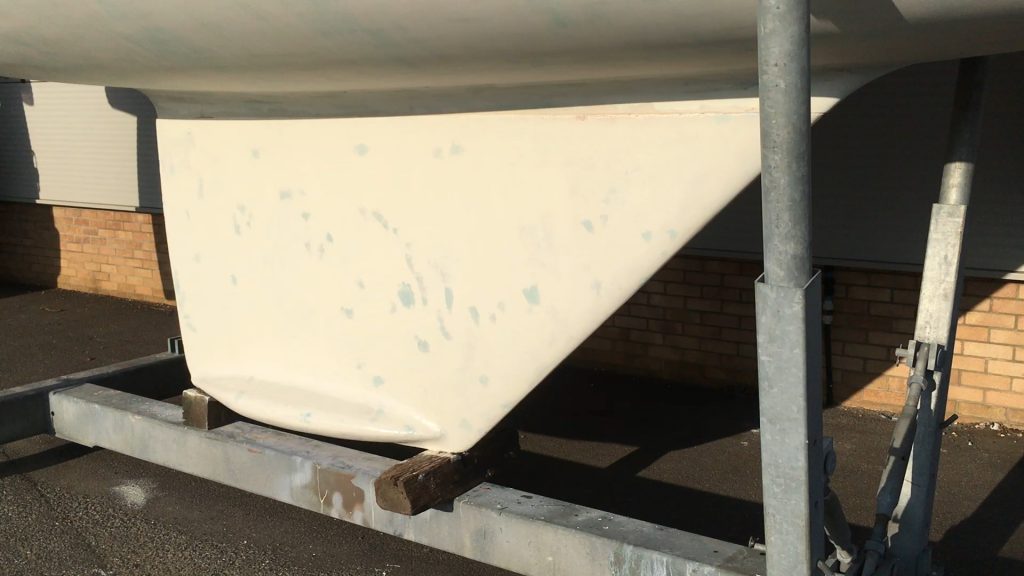 19th November 2018
21st November 2018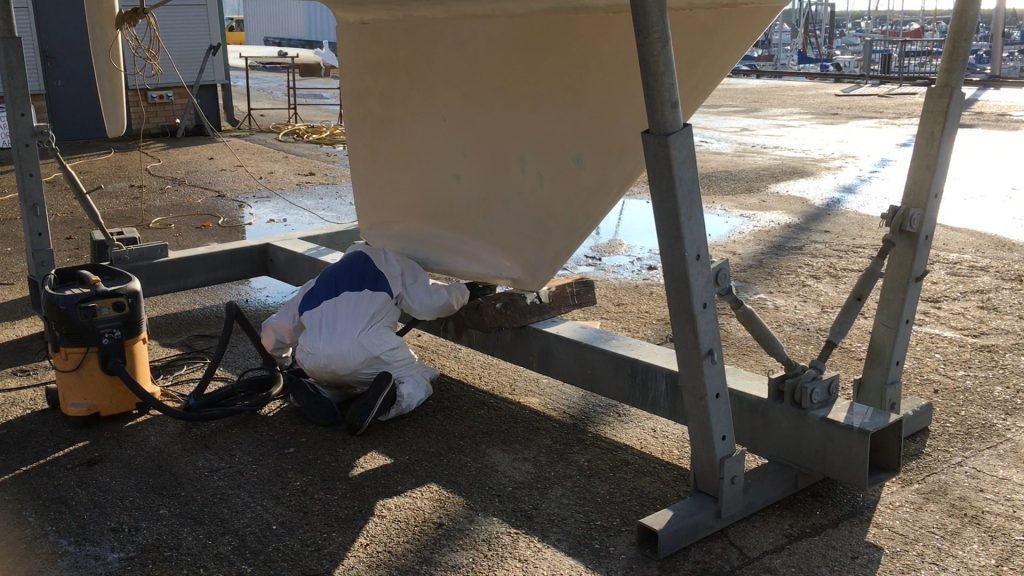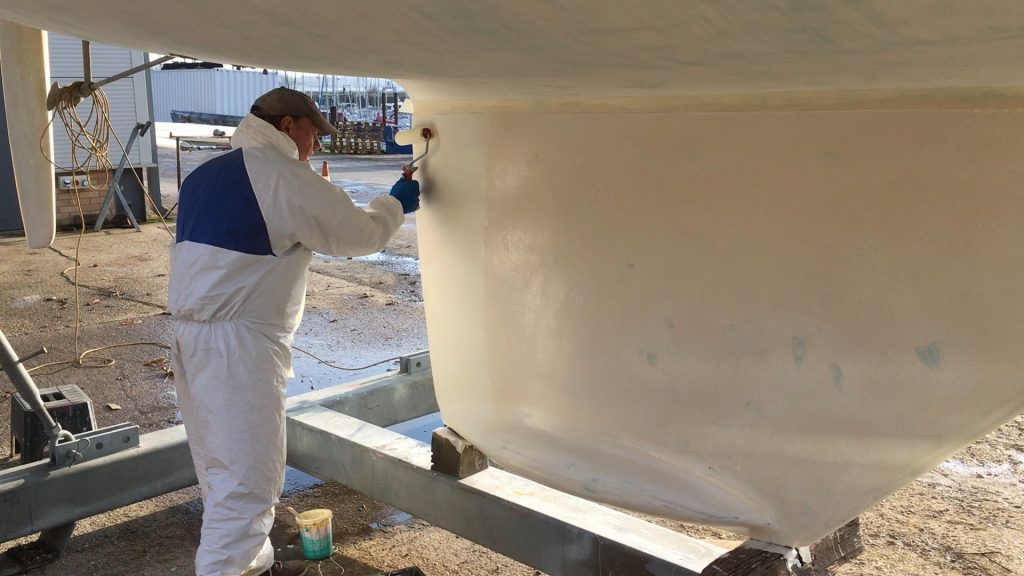 24th November
I've applied the first of four coats of International Gelshield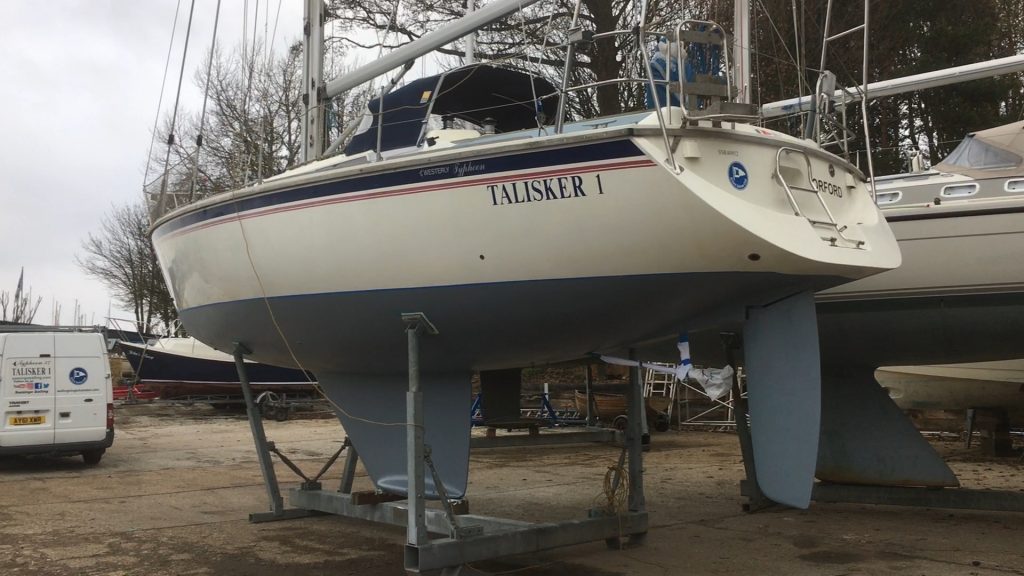 There are four coats to apply.  In alternative green and grey to insure full coverage.  I was to get three coats done before the cold weather started.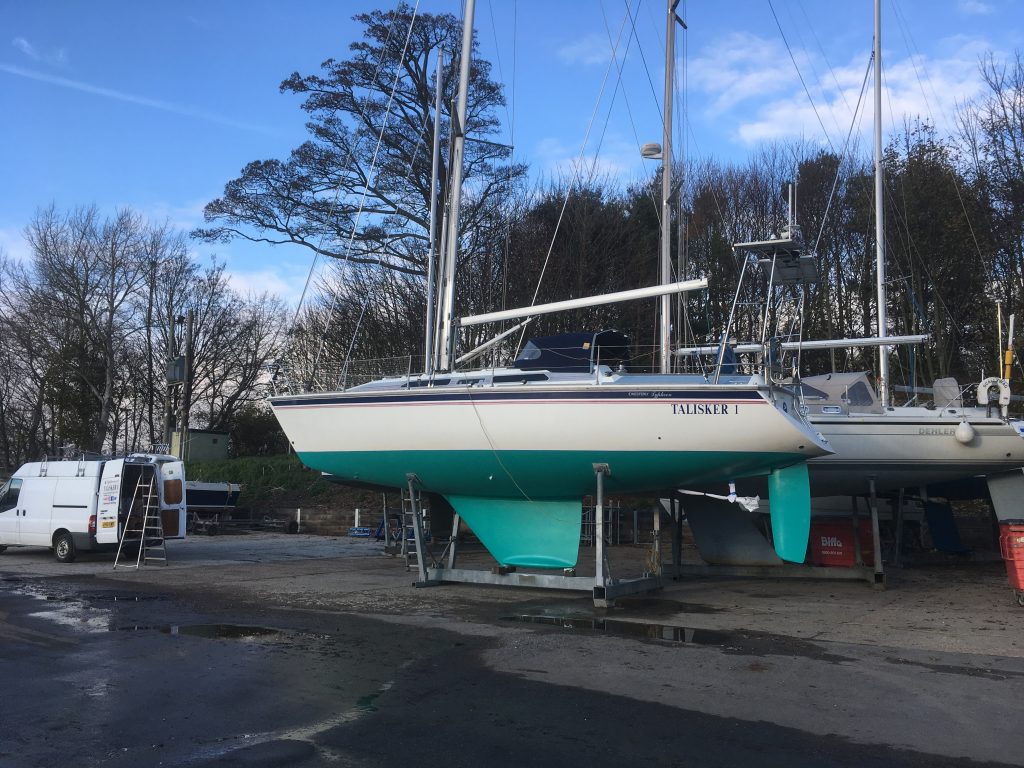 6th February 2019
Finally enough warmth to change the cutlass baring and remove and check the heat exchanger.  Peter Norris came over to help me with these jobs and together we serviced the engine.  The final coat of Gelshield has been applied.
I flew to Gran Canaria on the 21st February to join Australian SV 'Taipan' for their March Atlantic crossing to Martinique.  I did not return home until the 2nd April.
'Talisker 1' still required two coats of underwater primer and a coat of hard antifoul.
8th April 2019
9th April 2019
The blue is also hard antifoul.  It means I can scrub just below the waterline when afloat.
I've started to polish the top sides.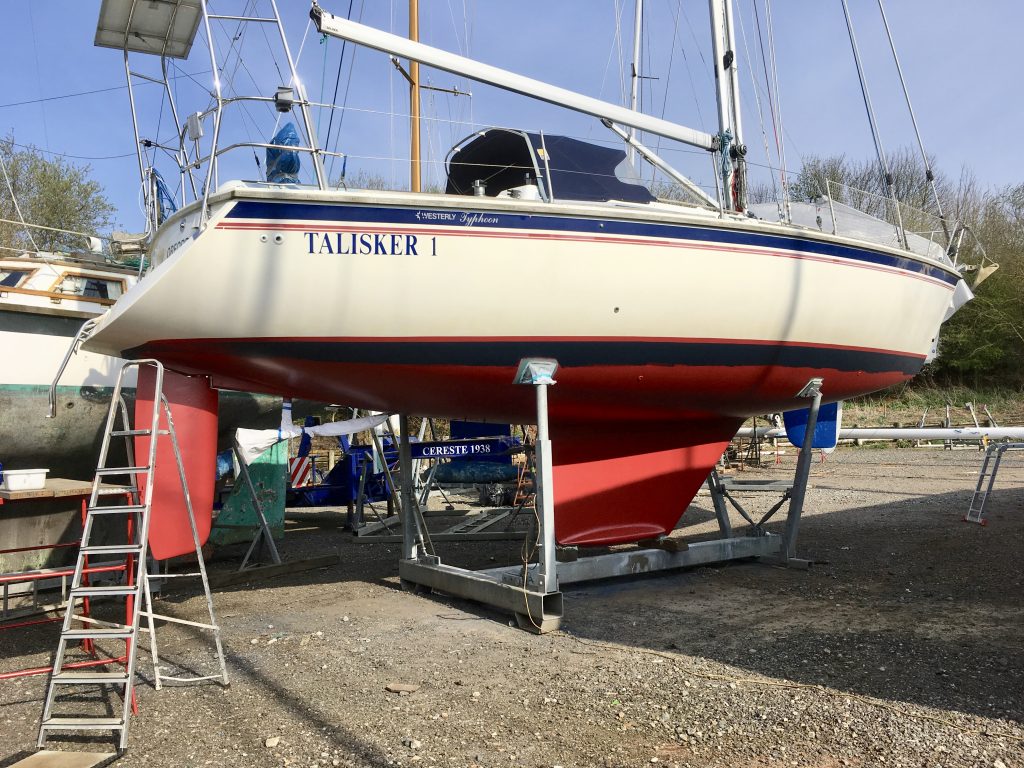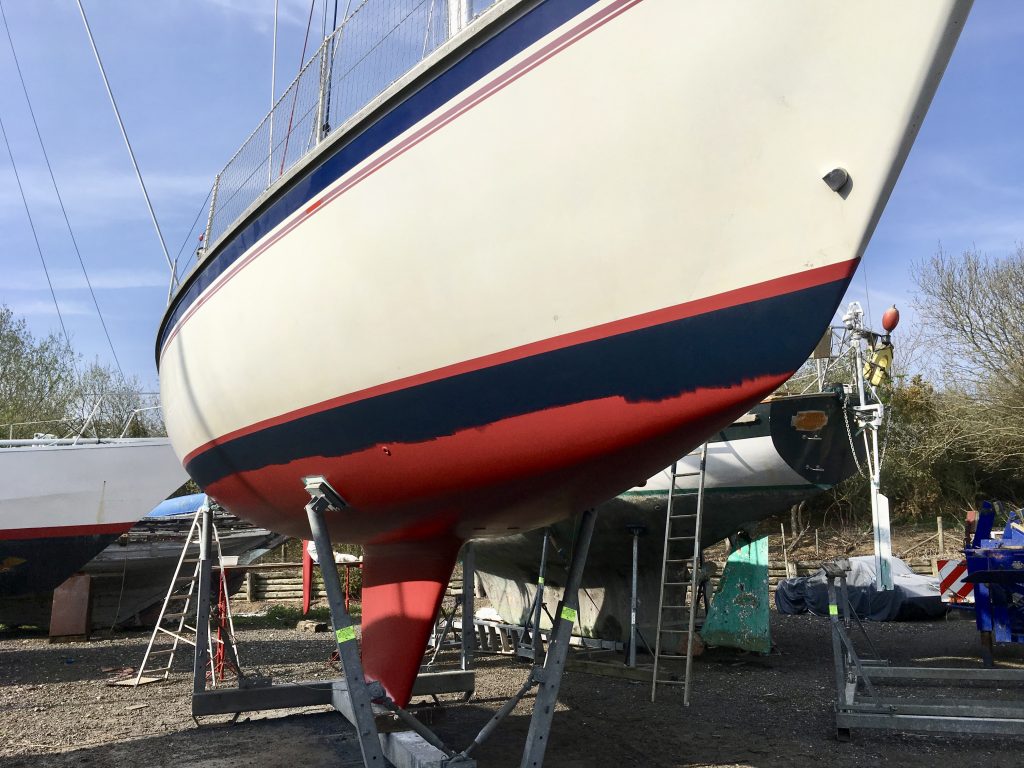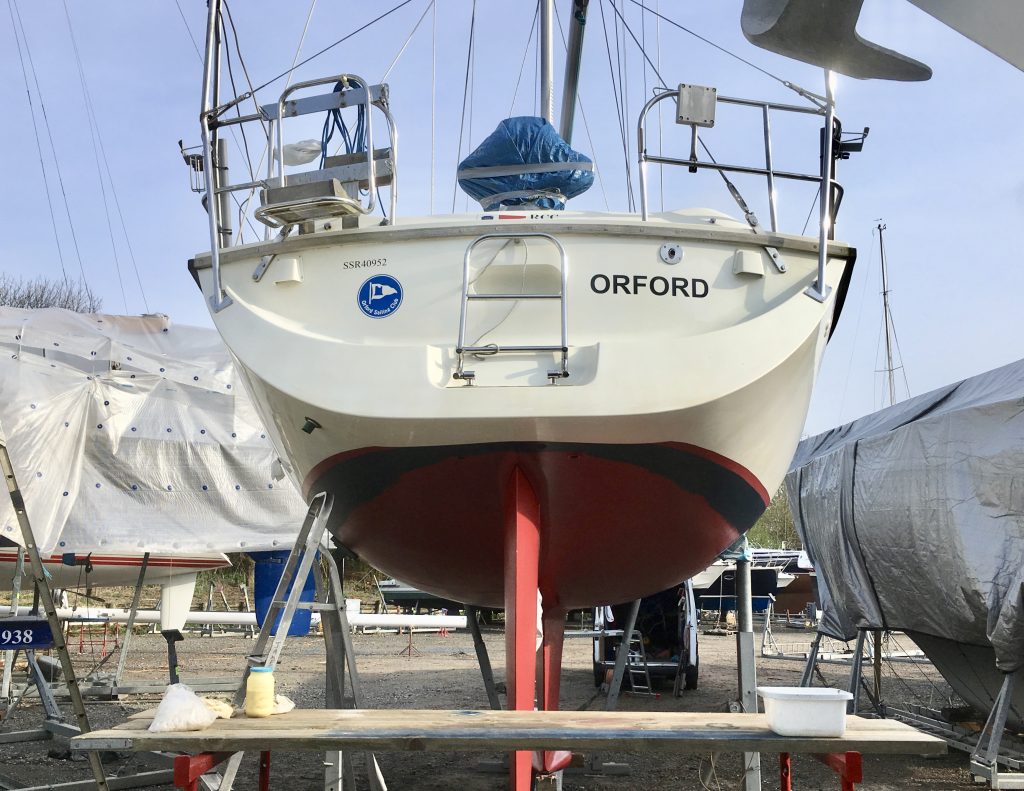 16th April 2019
Launch Day!  Two coats of soft Seajet antifoul!
18th April 2019
19th April 2019
And we are ready for Sea Trials.