5th & 6th April 2014
Two long close hauled port tacks from Orford Haven to Languard and then through Harwich and up The Orwell.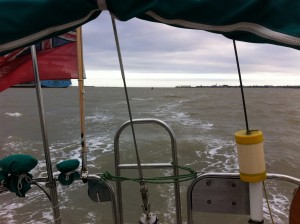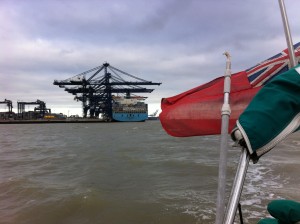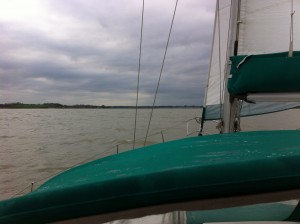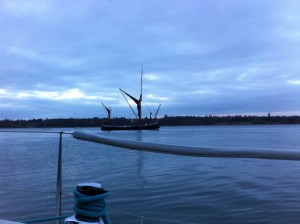 'Thistle' perhaps on her way home to Malden!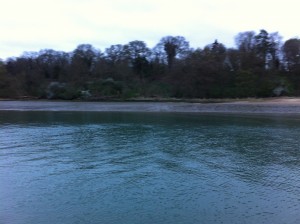 Perfect anchorage in S winds just below Pin Mill, S side of the river off The Cliff.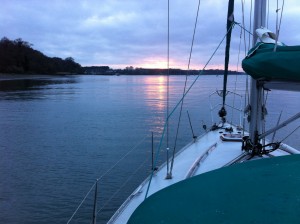 Looking towards Pin Mill ….. lovely.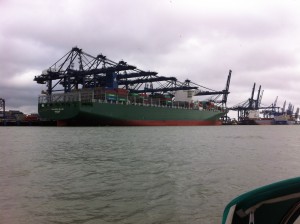 And this is small!  Singapore registered the massive 'Thalassa Hellas'
Returned to Orford in a strong SW flying a small hankerchief so as not to be too early for the Orford entrance.
Trinity was anchored off Orford Haven, no doubt preparing to buoy our river entrance shortly…..