7th – 9th October
Self, James Robinson and Bill Hughes.
We were off for five days but the weather was going to deteriorate later in the week so out trip was cut short. We had to be back in by Wednesday evening before the low arrived.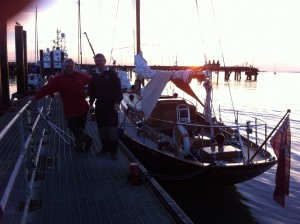 James R and Bill 7th October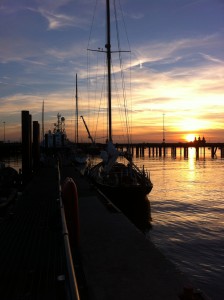 Undina, Pennyfarthing Quay, Harwich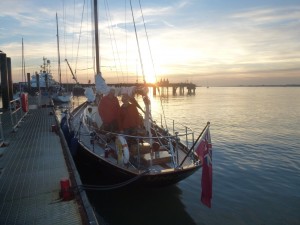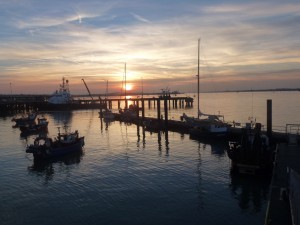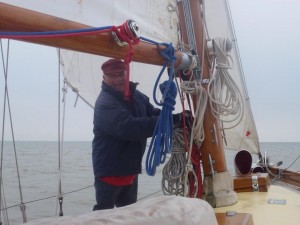 Underway and heading out to The Naze 8th October.
0810 SW3 Full Main and Jib approaching Sunken Pye.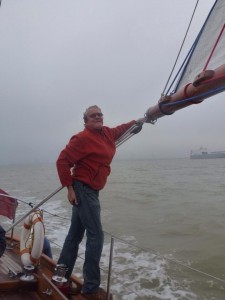 Hardening Up on the Outhaul.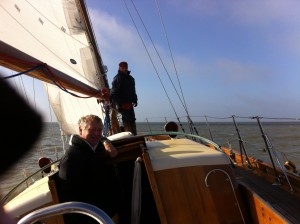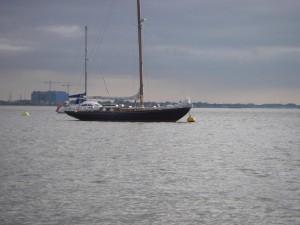 Undina, Mersea Quarters.  The YC launch is returning the crew following lunch in the Company Shed.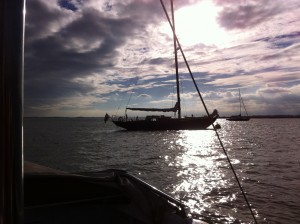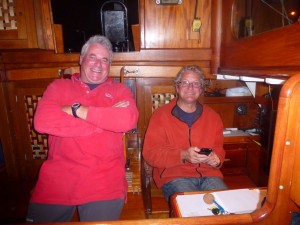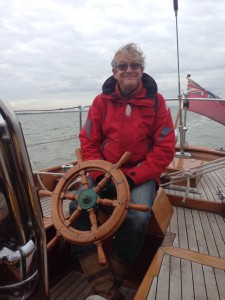 9th October and the weather is on its way.  Sailing back up The Wallett with a strong lift from the ebb tide and a light following wind from the SW.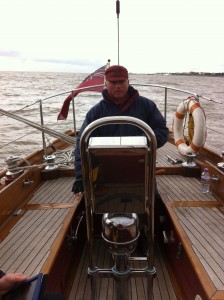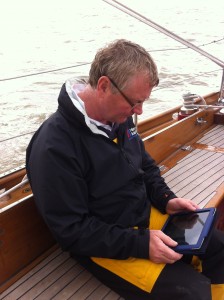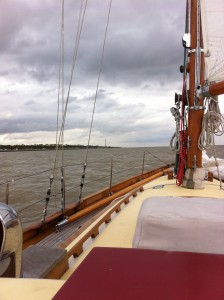 Approaching The Naze and the front is nearly with us.
Rounding The Naze the wind veered and in Pennyhole Bay we put in a reef in the main and 'Undina' charged in to Harwich…..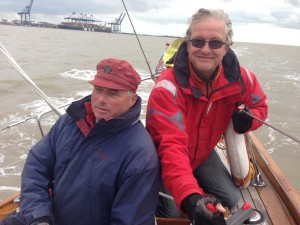 ………..and up to Suffolk YH.  A steady NW6 when back in her berth and strengthening.