17th-19th August
17th August
With not much wind forecast for the following day I left Brightlingsea Creek and anchored for the night in the river.
18th August
Very little wind and a motor to Orford in benign conditions..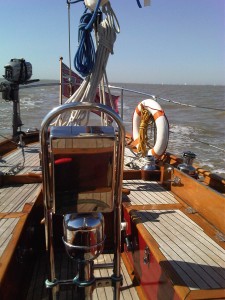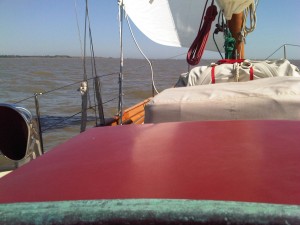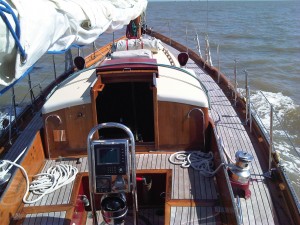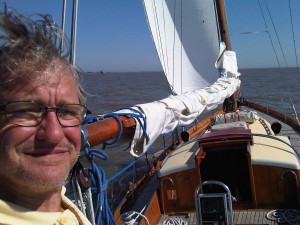 We took a very heavy mooring at Orford for the night
19th August
Sally joined me for an Orford SC trip up to Ikin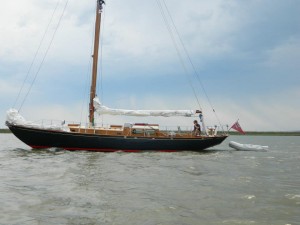 Leaving Orford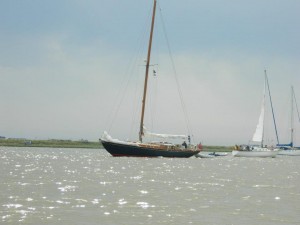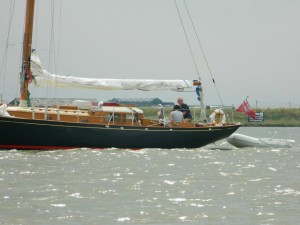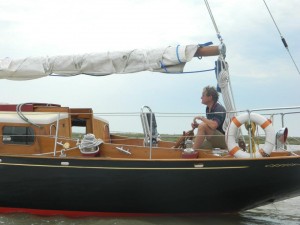 Where we anchored and the Doc came on board to help me try to fix the steaming light.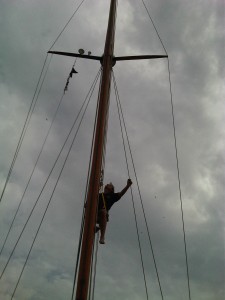 I go up 'Undina's' mast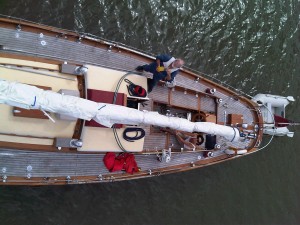 With the Doc and Sally down there all is well…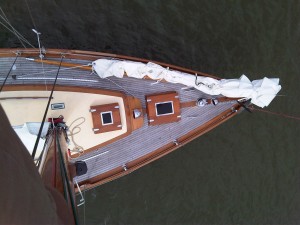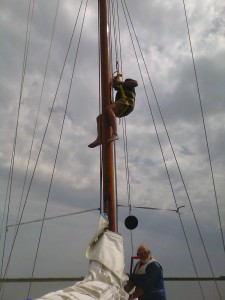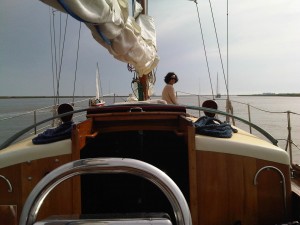 And heading back to Orford in the company of a few Orford boats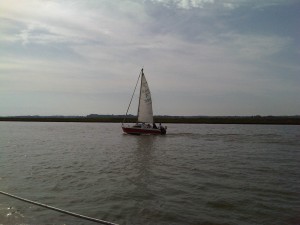 Fraser Thomas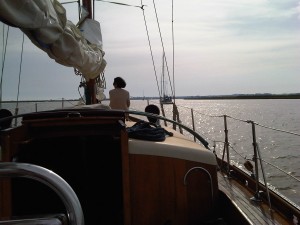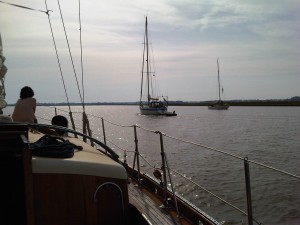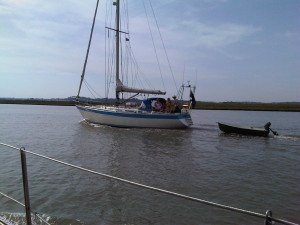 Chris & Caroline Gill and their Hood 38 'Cornelia'
AND THEN there was no steering… Luckily I was dead centre of the river + before taking 'Undina' out for the first time I had made sure her anchor systems functioned.  Down went the hook.  
It was tricky and very tight getting to the hydraulic steering.  Luckily we were anchored on a still day in the river.  Chums were about.  Sally could hand me tools.  The cap on the end of the steering piston had come off.  It was easy to fix and I repaired it quite quickly.  A real maintenance failure.  We were underway again after about half an hour.
I did THINK what if it had failed a week earlier in the Wallet beating in to NE6's + wind against tide.  That would have been a very different matter and would have rendered the boat helpless and probably a call for help.  It took a while to fail and I had made Orford but there was no pressure on the steering when I set off from The Colne the second time alone.  See previous blog.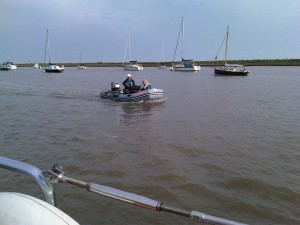 Two great sailors.  Doc and James R in the Orford SC safety boat wanting to know if all was well.