9th August
With 'Samingo ll' still in dry dock and 'Undina' needing use and TLC Griff very kindly entrusted her to me.  James R and me went to Suffolk YH for the hand over.
After a sail including running her aground we filled her diesel tank and dropped Griff at Woolverstone and made our way back to Suffolk YH.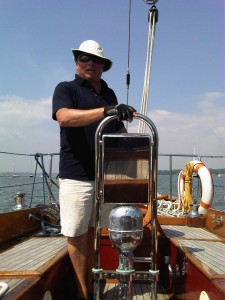 James R at the helm.  There were going to be some interesting moments with her.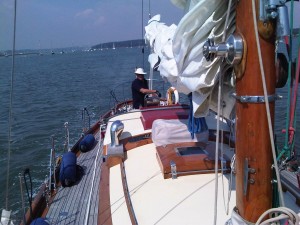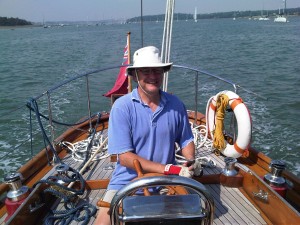 I realised quickly we would not go unnoticed.  A real headturner…..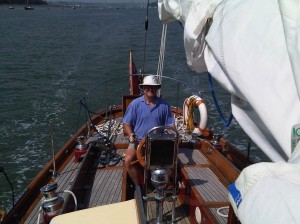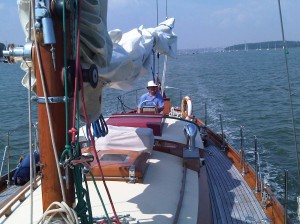 11th August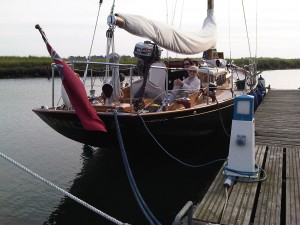 Sally and her Mum pay a visit.  I am in the process of equipping her with a lot of my gear