11th August and brother David inspects the new ship for the first time..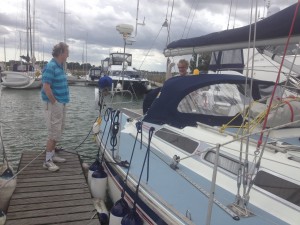 15th August.
0605 Engine ON
0615 Depart SYH R Orwell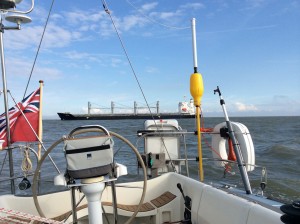 Anchored off Harwich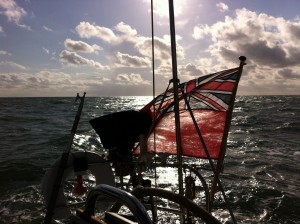 Closing in on Oostende.  Northerly winds all day with rain squalls. 4 & 5's gusting 7's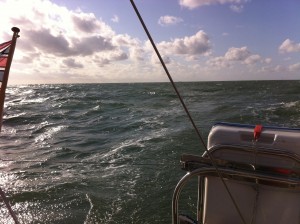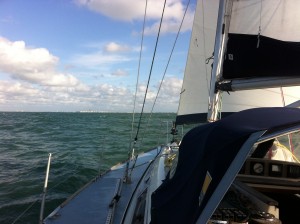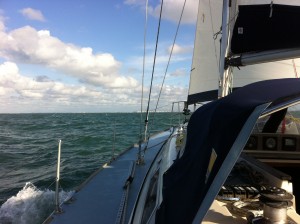 1810 Entrance Oostende
 1900 Engine OFF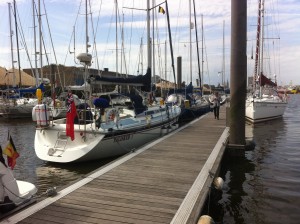 Talisker at RYCO behind 'Plankzeil'
Brightlingsea cruise had arrived a little earlier.  Not much space but RYCO HM Patrick & friend Pieter came to the rescue.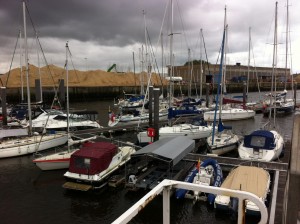 First North Sea crossing with Talisker.