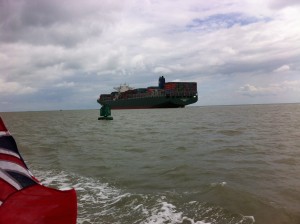 29th June heading for The Orwell.  Off Languard…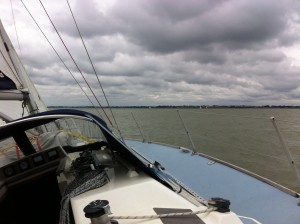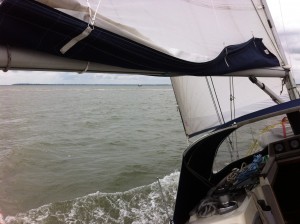 On arrival in SYH the stern gland was leaking badly.  I discovered this because I heard the float switch start the electric bilge pump.  It did not take long to trace the water back to the deep sea seal where there was a steady drip.  Turning the shaft a quarter turn produced a thin steady stream.  I could not leave the boat like that and a jubilee clip cured the leak completely until a replacement arrived.  Peter Norris ordered one quickly and a couple of days later SYH lifted her out and she hung in the travel hoist while Peter replaced the deep sea seal.  All done and dusted in a couple of hours from being towed round to the hoist and then being back in business.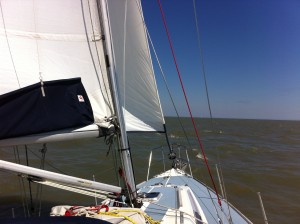 Underway again on the 3rd July having been delayed in The Orwell by a very tired stern gland.
I had understood that when deep sea seals eventually wore out they would not leak a lot!!!  Not so sure now.