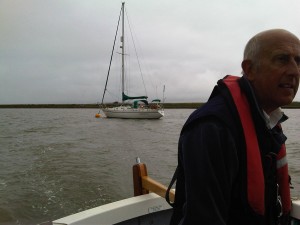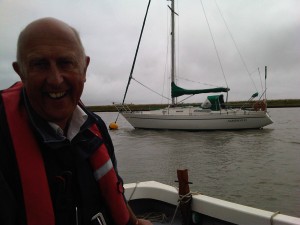 Our Quay Warden Philip collects S ll's crew ..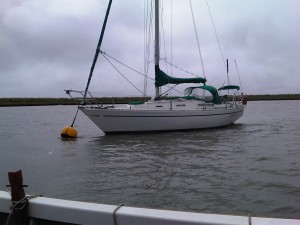 Saturday 20th and home at last.  S ll's mooring at Orford.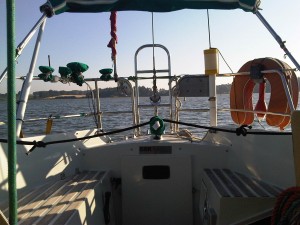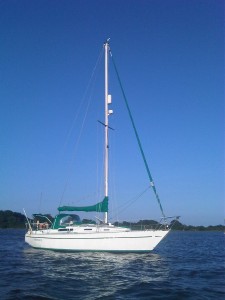 Thursday 18th and back to finish some jobs..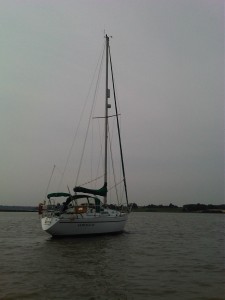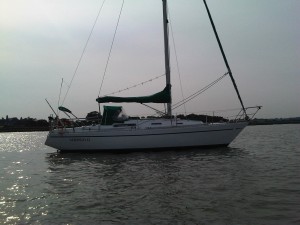 One night in The Tide Mill and Sunday afternoon back on Bill Hughes's mooring at Waldringfield…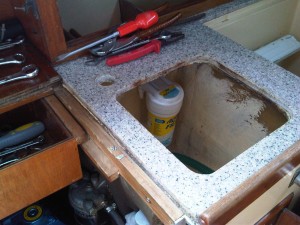 The galley sink had to come out for the tap to be replaced.
Half a turn on one of er,,,, many jubilee clips in the fresh water system and it was up and running.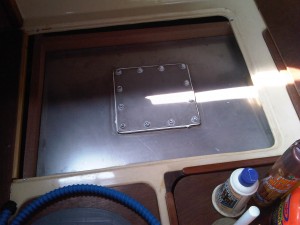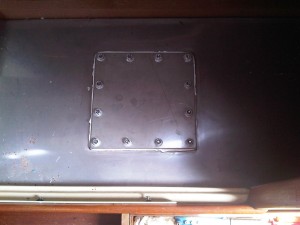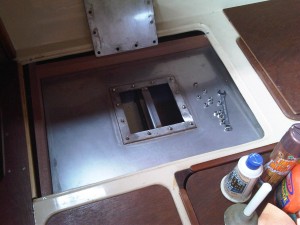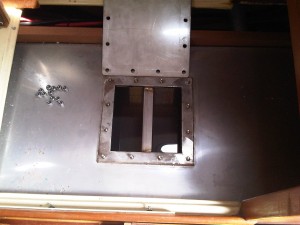 Sunday 14th July and sealing the inspection hatches on the new water tanks…..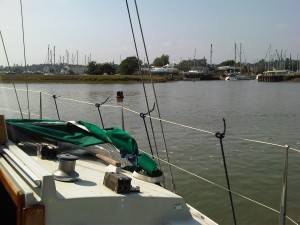 And waiting for Mike, Tide Mill YH HM to call me in to a berth to load!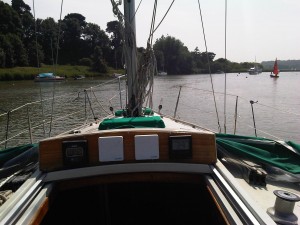 The following day and we are afloat together for the first time since December 2011 
Friday 12th July 2013 launched and delivered by Larkmans Ltd to Waldringfield