21st February
SYH R Orwell to The Deben
Heading for The Deben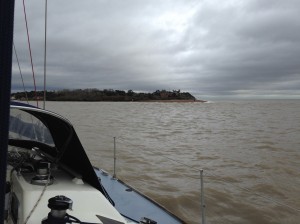 Bawdsey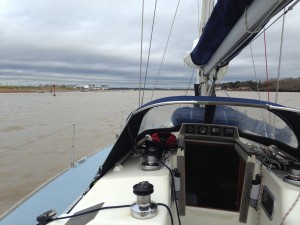 22nd February
After a night at Waldringfield on a friends mooring we head up to Melton above Woodbridge …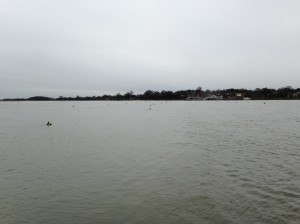 Leaving Waldingfield behind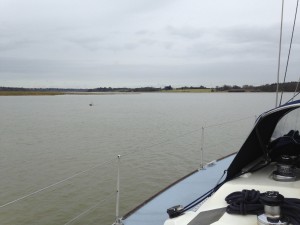 Looking towards Woodbridge & Methersgate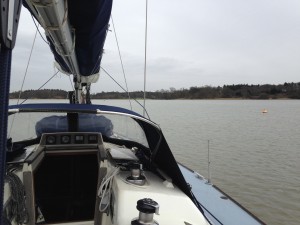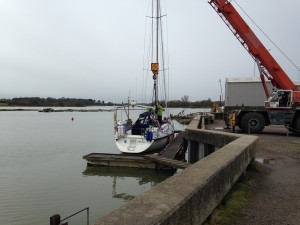 Larkman's about to lift us out for some winter TLC ashore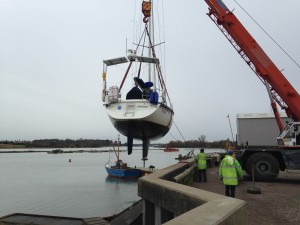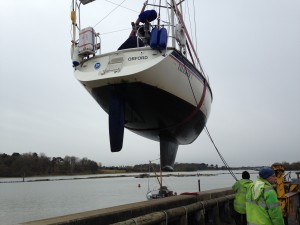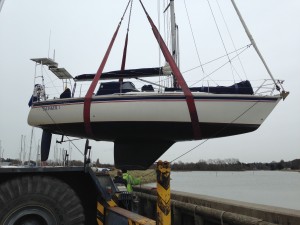 The backstay always off.  I hate coming out but if she has to … it's done properly.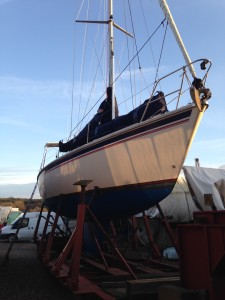 On the trailer awaiting a space ..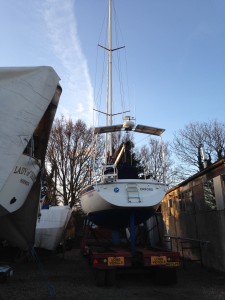 24th February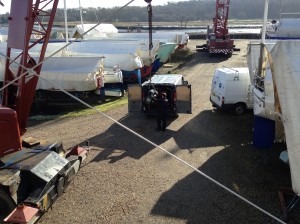 Peter Norris loading our engine in to his van for an overhaul.  Pretty certain that the engine has not been out since she was built in 1991.