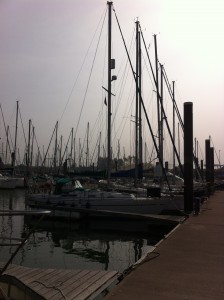 Samingo ll in Royal YC Oostende
0830 September 26th left Royal YC Oostende
0900 Oostende Harbour Entrance Engine OFF
One of those odd days when one ends up cursing oneself to get in to Sea Mode.  I was unsteady and unbalanced and it took about an hour before I was settled.  It's strange because twelve hours later I am completely happy out there and regret the sight of land with the ship and crew in Sea Going Mode.  It's weird being knocked off balance by waves in the first hour at sea and injury is possible from this early malady that occurs sometimes.  It's very unsettling as one is not aware of the later transition …….. I just end up comfortable.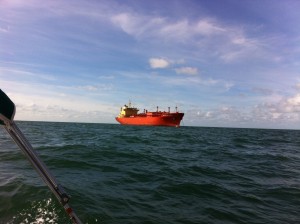 No collision here.  This ship is at anchor together with many others.  No commercial fishing boats amongst them today!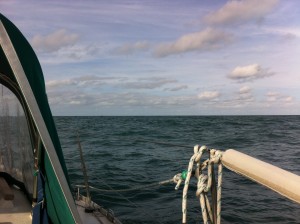 Close hauled under full main and genoa NNE3
12.45 Crossed W Hinder Bank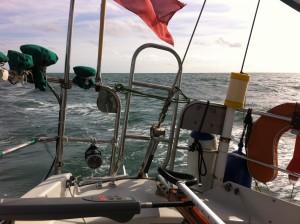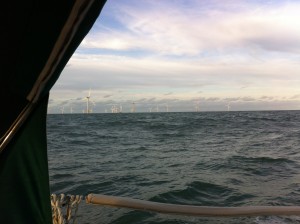 1730 Approaching S Galloper and the wind farm 🙁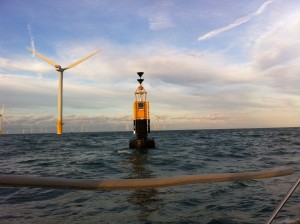 1815 S Galloper Cardinal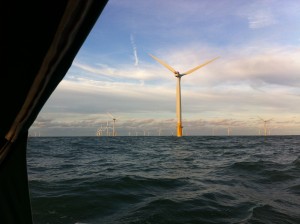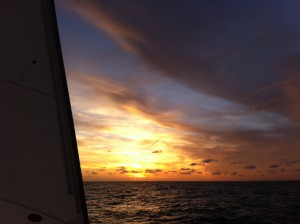 Spectacular skies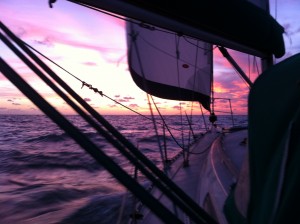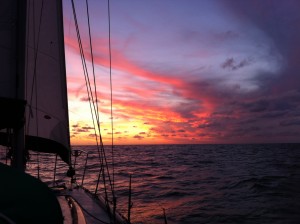 The head of an angry Polar Bear!
2020 Long Sand Head Engine On (to charge batteries)
2200 Rough Towers
0025 September 27th Engine Off Suffolk YH R Orwell