29th July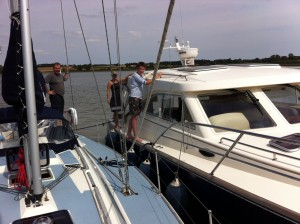 and Janus Van Helfteren gives me a lift on their posh Oyster from Woodbridge TYH to 'Talisker l' moored at Ramsholt.  The finest taxi I've ever travelled on.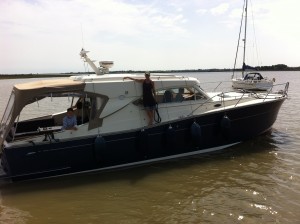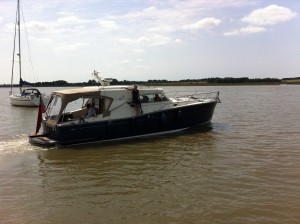 I then sailed to The Orwell
30th July The Orwell to The Medway via The Wallet Spitway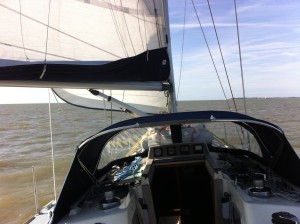 The Naze ahead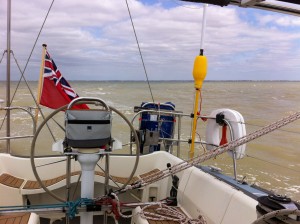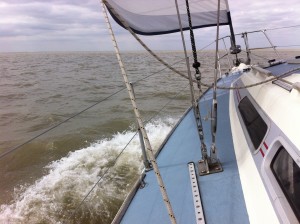 The Swin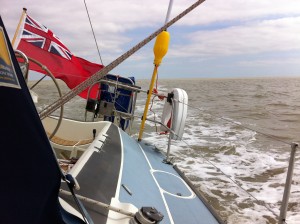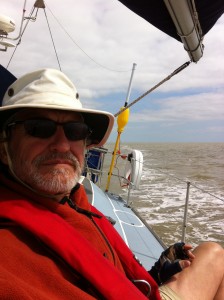 Fast Boat.  A fabulous sailing day.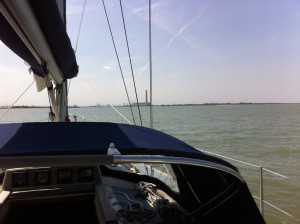 Entrance to The Medway..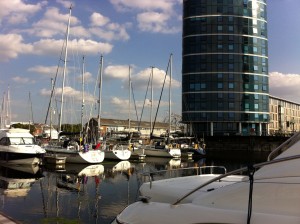 Chatham Marina.  'Talisker l' 2nd from left and Plankzeil (blue hull) Pieter Van Cauwenberghe's Belgian Spirit 36 on the end.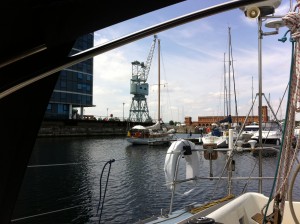 'Brisinga' belonging to Jan and Els..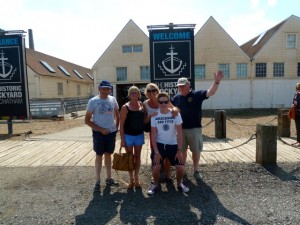 Pieter & Mieke, Els & Jan with a crouching Aster at the front.  A visit to the historic dockyard.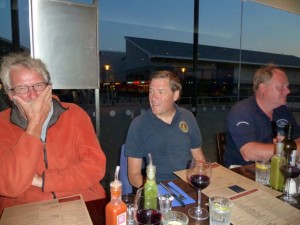 What was that Pieter?  Jan, in charge of all matters, ignores us both.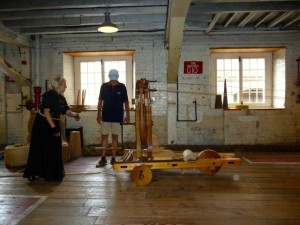 Instruction as to how to make rope in the fabulous ropery…… not so fabulous to work in historically.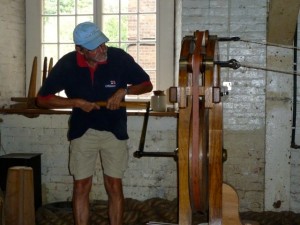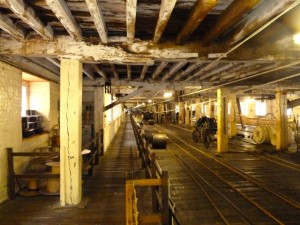 The Ropery ….
1st August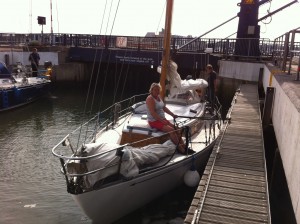 'Brisinga' in the lock at Chatham Marina.  'Plankzeil' far left.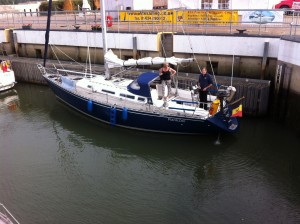 'Plankzeil'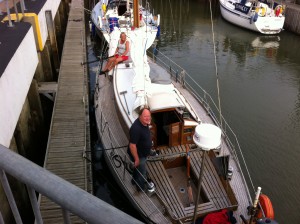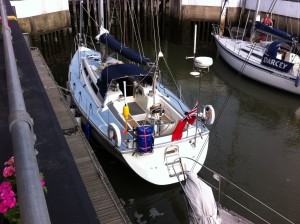 'Talisker l'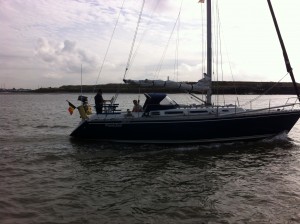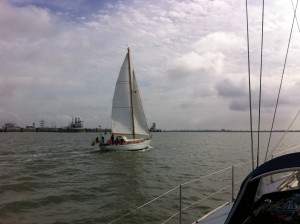 'Brisinga' sailing in The Medway & The Belgian Fleet heading for London.
After anchoring in 'Dead Mans Hole' to wait for the tide..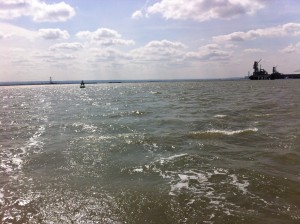 'Talisker l' and me leaving The Medway for Brightlingsea.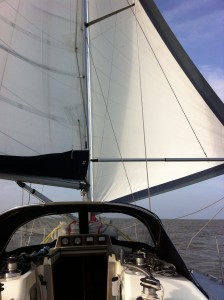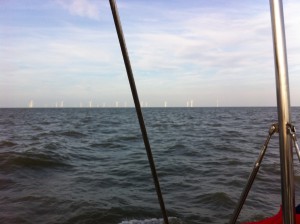 Gunfleet ahead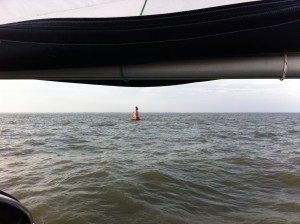 The Spitway
and then a very fast sail to The Colne where me and Talisker anchored off Mersea Point.
2nd August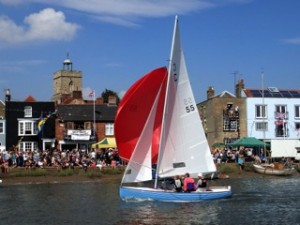 I spent the afternoon sailing with James Anderson on his brand new Brightlingsea One Design with his daughter Maddie.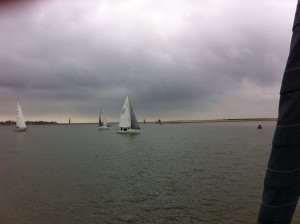 At anchor and the view from Mersea Point 2nd August as the racing begins..
3rd August
Heading back to The Orwell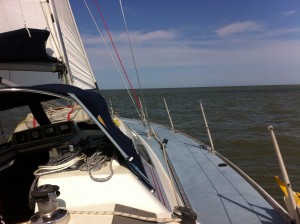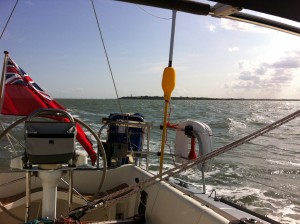 The Naze…