8th October
Orford to Titchmarsh for a scrub of her boot top & some TLC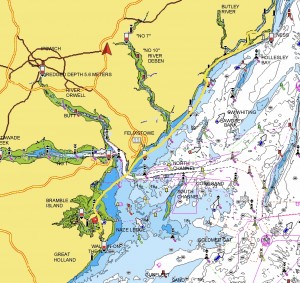 10th October
Titchmarsh to Brightlingsea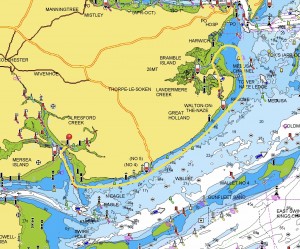 & a short sharp squall approaching the Naze..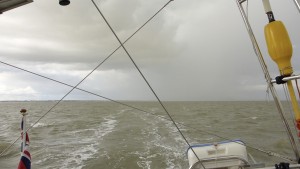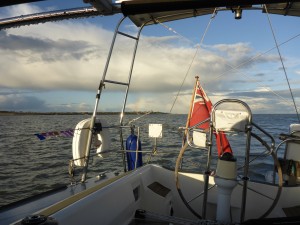 11th October
Brightlingsea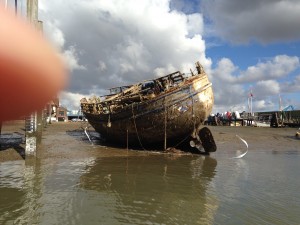 The wreck had gone down just outside Brightlingsea Creek.  Now salvaged and resting on the hard in front of the Colne YC.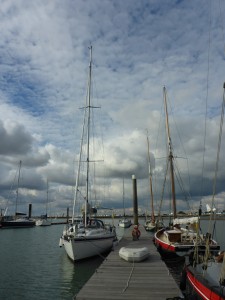 & out to Raysand & back to the Colne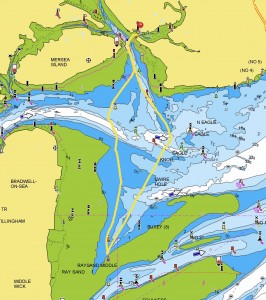 13th October
A very windy day & a beat up the Wallet & on in to the Orwell.  Two reefs in the main and the stay sail.  30 knots over the deck for most of the day!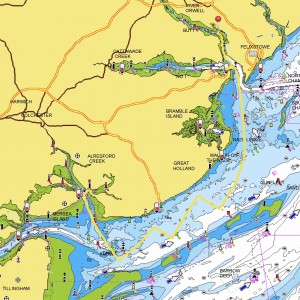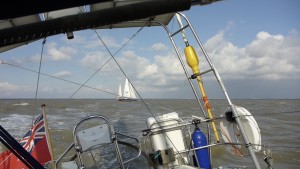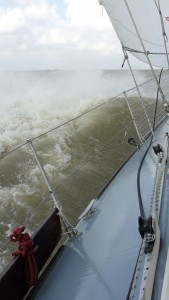 And on in to our winter berth in Suffolk YH