New Main, Genoa and Stay Sail by Kemp.  Kemp removed the rope luff from the Storm Jib and fitted hanks.  They manufactured a new stack pack & bag for the stay sail.
Rob Kemp and Matt Atkins have been superb with all their input in to Talisker's new wings.  I spent a day with Rob and Matt at the London Boat Show accompanied by David Foreman and James Robinson.  They were kind enough to listen rather than tell me what to have immediately.  They told me after they had listened!!
Rob made all the sails for David Foreman's single handed voyage on 'Tuesday of Ore' to South America and back. Rob had already made me a marvellous genoa for Samingo ll.
www.kempsails.com
info@kempsails.com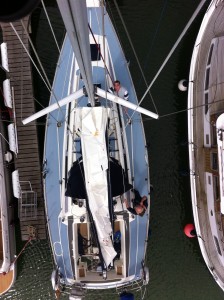 David 'Doc' Foreman & Simon Abley giving me a hand.  The new sails are very heavy and stiff to handle.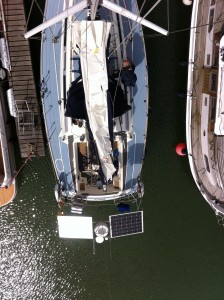 I am up the mast fitting the lazy jacks.  A good view of the solar panels.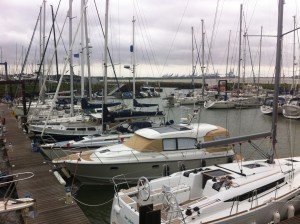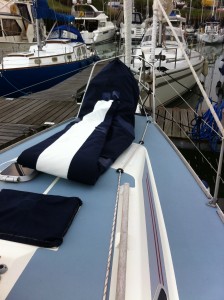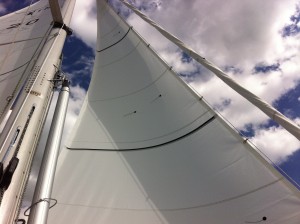 First time with the new Stay Sail.