1st October
Met up with 'Livia', Bill and James R at Harwich where they had spent the night in The Alma.  We joined them from Suffolk YH.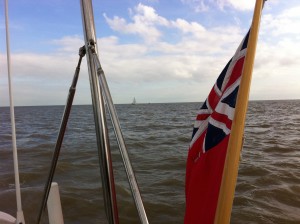 A rather weeded up 'Livia' far behind us on our beat down The Wallet.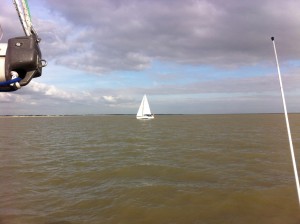 'Livia' approaching as we are 'hove to' at The Colne Bar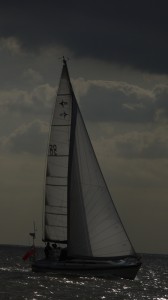 'Talisker l' photographed from 'Livia'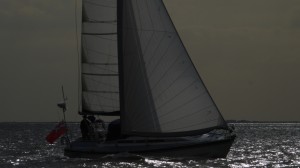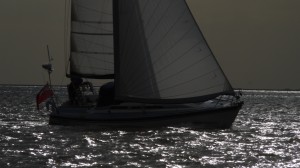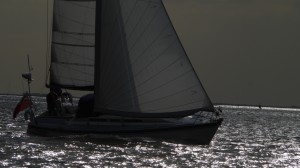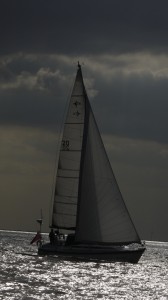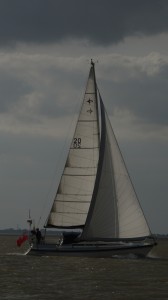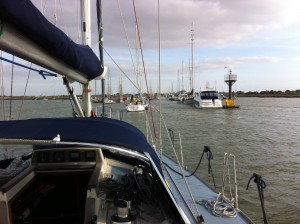 'Livia' leading the way in to Brightlingsea Harbour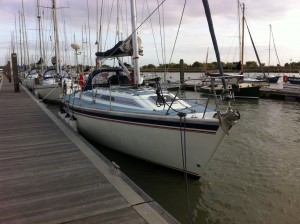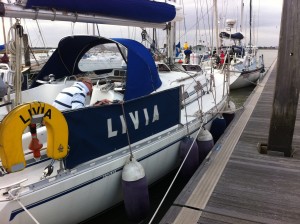 'Livia' and 'Talisker l'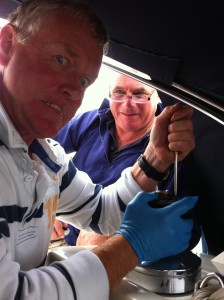 Bill replacing the crowns on my winches.  No need to despair with parts for old winches.  Graham  Bush suggested Mike at winchspares.com so I was able to order replacements for my old 1991 Lewmar 46's and 43's.  All service kits available too..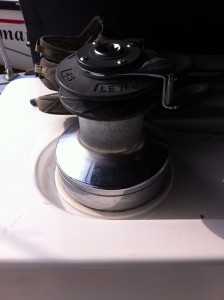 One of the 43's with original crown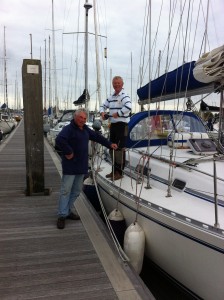 James R & Bill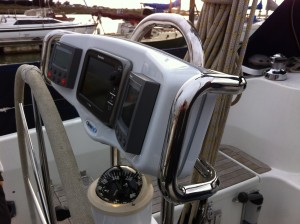 'Livia's' excellent binacle.  Bill's clever design will probably suit 'Talisker l'.  Three grab handles and a small degree of protection deflection for the main sheet.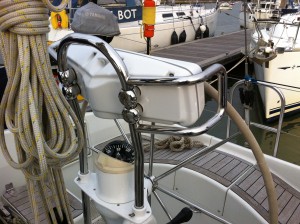 2nd October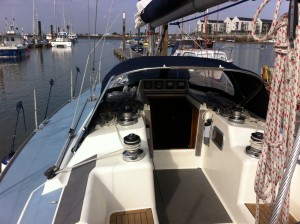 'Livia' returned to The Deben and 'Talisker l' headed for The Blackwater.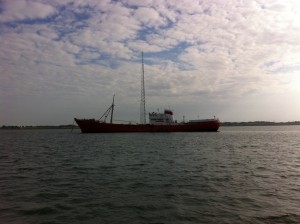 Radio Caroline ship 'Ross Revenge' at anchor in The Blackwater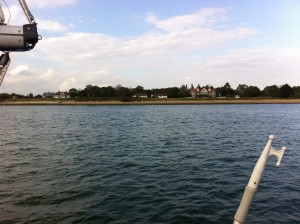 Osea … The Captains House to the left of the main house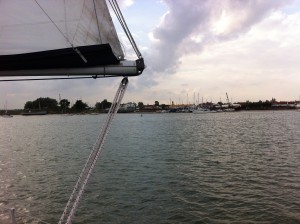 Heybridge Basin and the lock a couple of hours before HW and not a lot of water…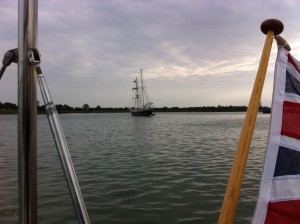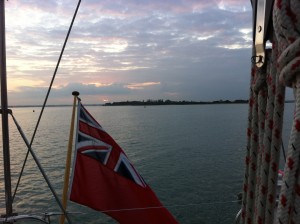 On a Marconi YC V mooring just down river of Osea for the night
I will never tire of seeing a barge under full canvas
3rd October
And our departure was delayed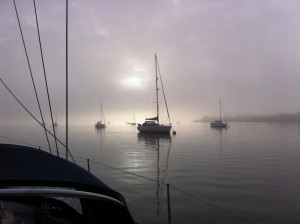 Visibility improving and underway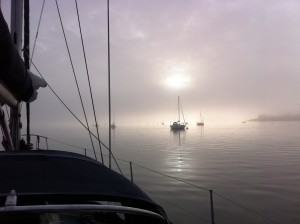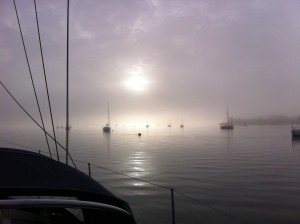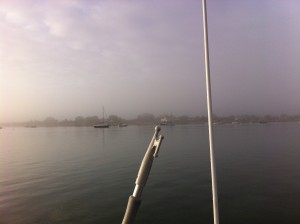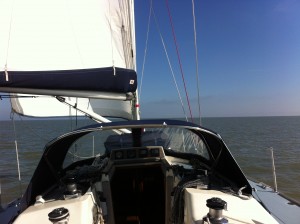 St Osyth beach to port and sailing in light airs up The Wallet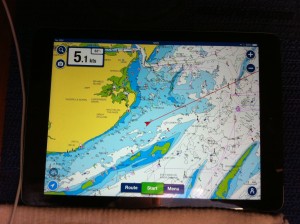 Too lovely to go back to The Orwell immediately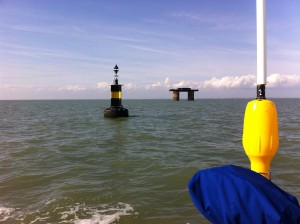 So on to Roughs Tower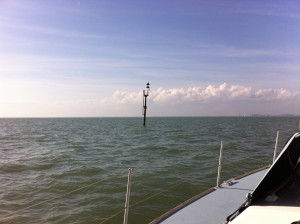 And back to The Orwell via Cork Sand Yacht Beacon
4th  October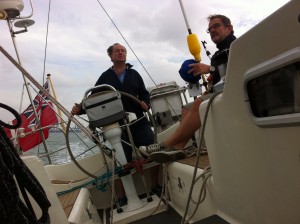 Brother Henry and friend Ricky came for a windy sail up The Stour
 Ricky had lived on a Nicholson 38 with his parents..