24thAugust
Out having fun is about what it's been for the last few days.  It's 0800 and I'm just awake having been rafted to 'Tuesday' for the night.  It's been blue skies for the last few days.
Yesterday me and 'Talisker 1' beat out of the Orwell and then Harwich Harbour.
It took 27 tacks against the flood before rounding Languard and heading north up the coast with 10 to 14 knots of wind caressing the sails.  Doc and 'Tuesday' had crossed the Orford Bar at 1400 and our boats made a rendezvous off Bawdsey a little later and we then sailed together to Hamford Water.
We rafted up and I was able to help the great sailor go up the mast to fix a small problem.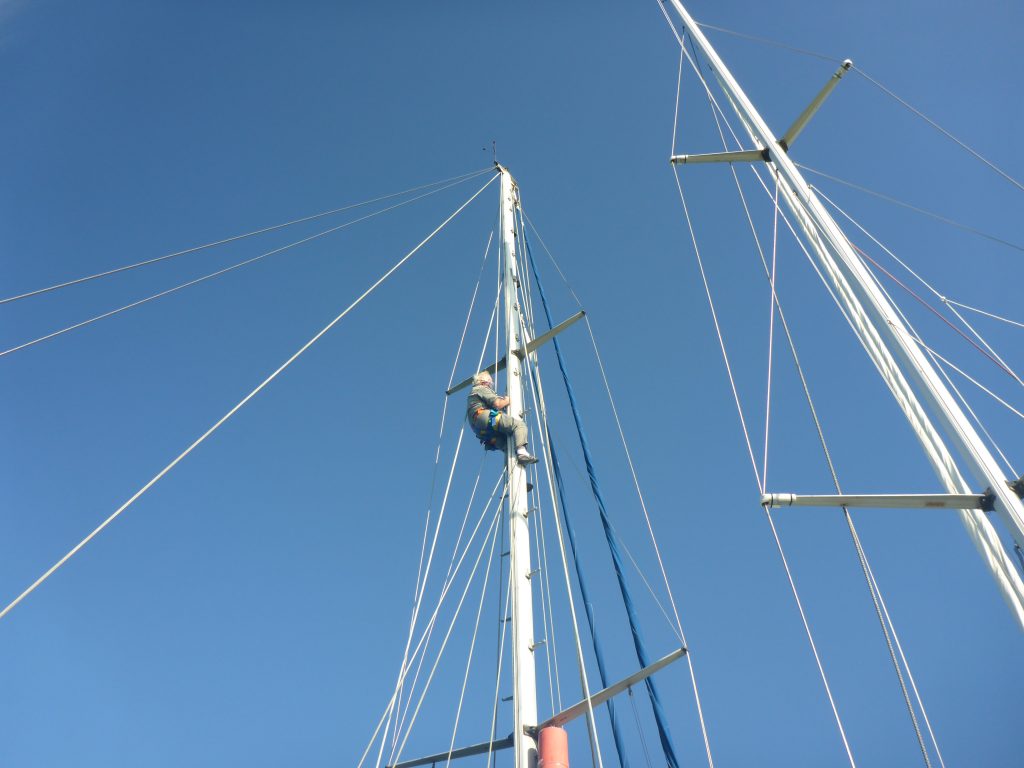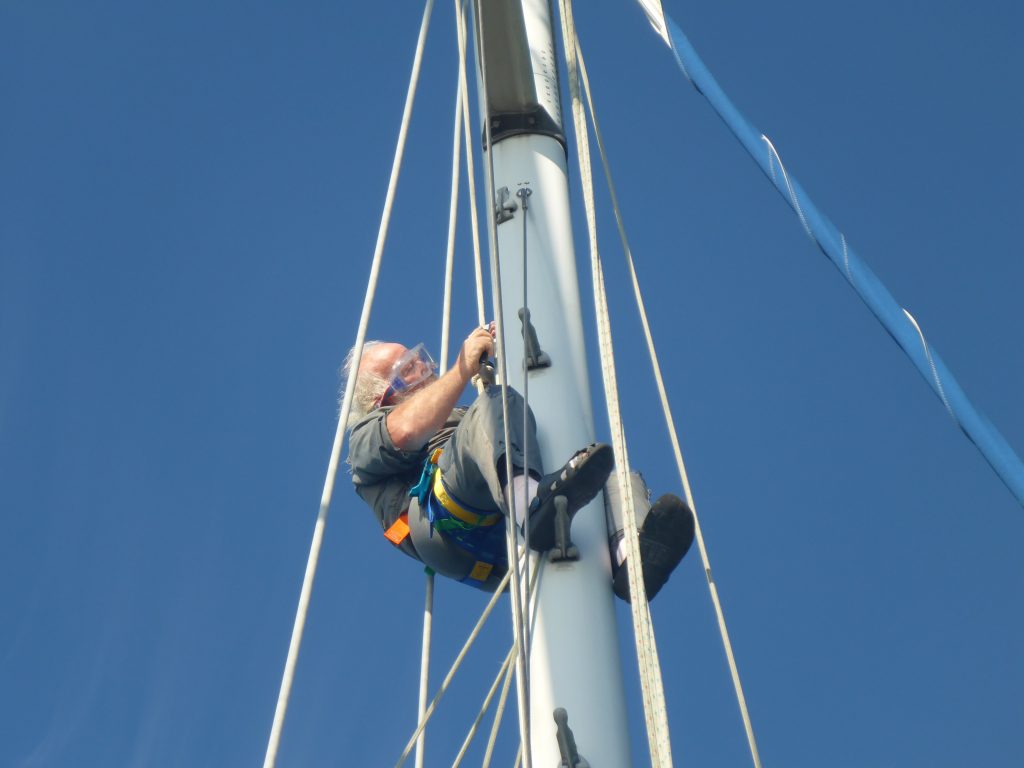 Today I need to get back to Orford and go home. A wedding tomorrow.  'Tuesday' will sail south leaving here an hour before low water.  I'll head back to Orford just after midday.
On Wednesday we sailed from Orford.
The wind was much stronger than forecast from the south and close hauled under reefed main and stay sail 'Talisker 1' was making 6.5 to 7 knots through the water.  It was a short uncomfortable sea, wind against tide but she just …. smashed it.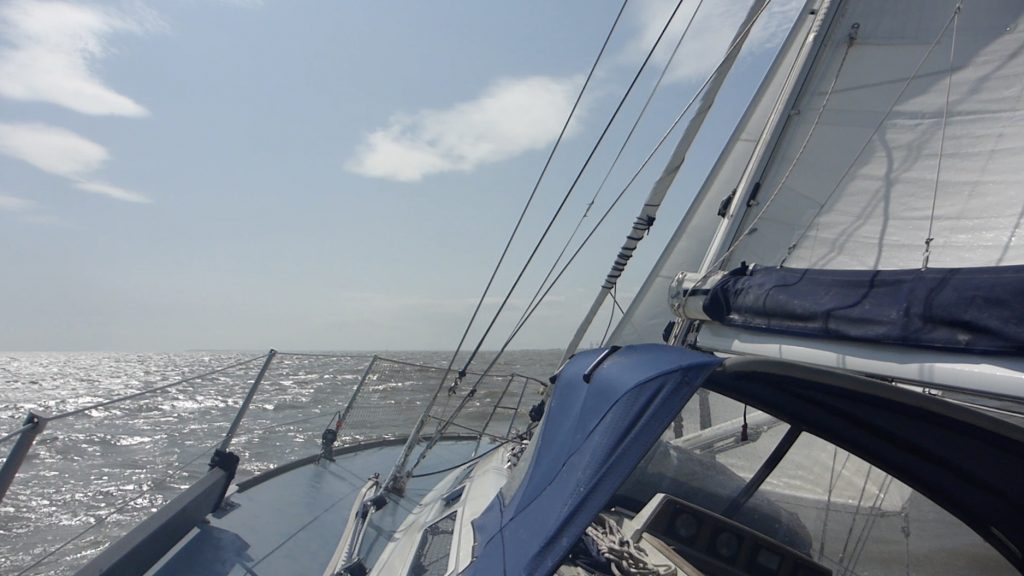 We arrived in Harwich at HW and gently sailed up the Orwell and anchored, well sheltered, inside the moorings in Buttermans Bay.  Pin Mill looked special in the sunshine, made more so by Thames Barge the 'Melissa' lying in her berth.  The 'Melissa' was restored by the Webb brothers, Jonathan and Richard whose family have been Pin Mill Shipwrights for generations. I was delighted to share with them a delightful and charming story of Ted Webb from 1931 written by Dermod MacCarthy in his book 'Sailing with Mr Belloc'.
The following day we raised anchor and ghosted up to Suffolk Yacht Harbour under jib, sadly having to briefly run the engine for the first time since Orford to enter the marina.
It was still blowing from the south when my Mum, 88 next birthday and eldest brother David joined 'Talisker 1' for a motor back to Pin Mill where we anchored under the trees.  It was hot enough to get the awning out.  The Orwell at its most glorious.  It was great to have Mum back on board a sailing boat with me. From 1998 to 2006 Mum had come sailing for a few days each year with brother William.  We were never sure if a little sea sickness had put William off a holiday afloat, but Mum always had terrific sea legs.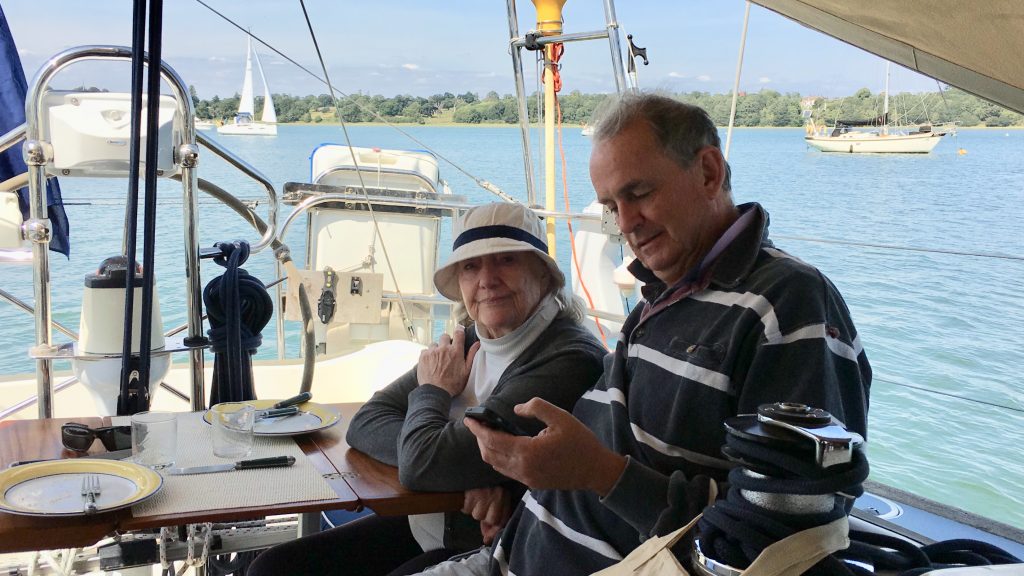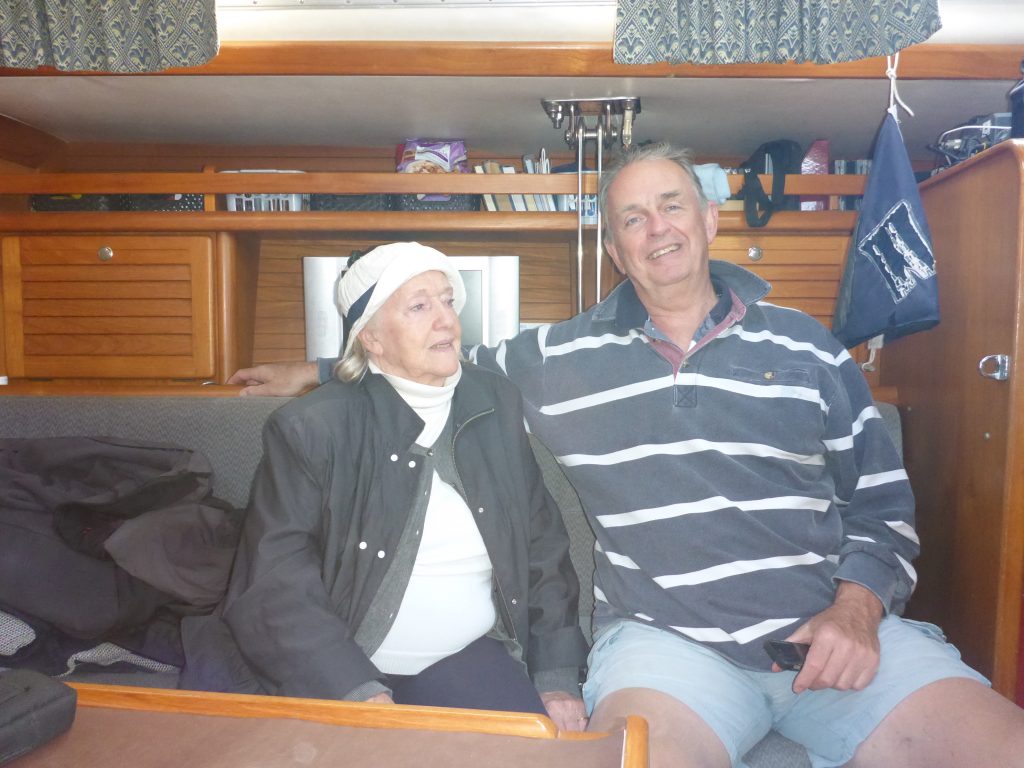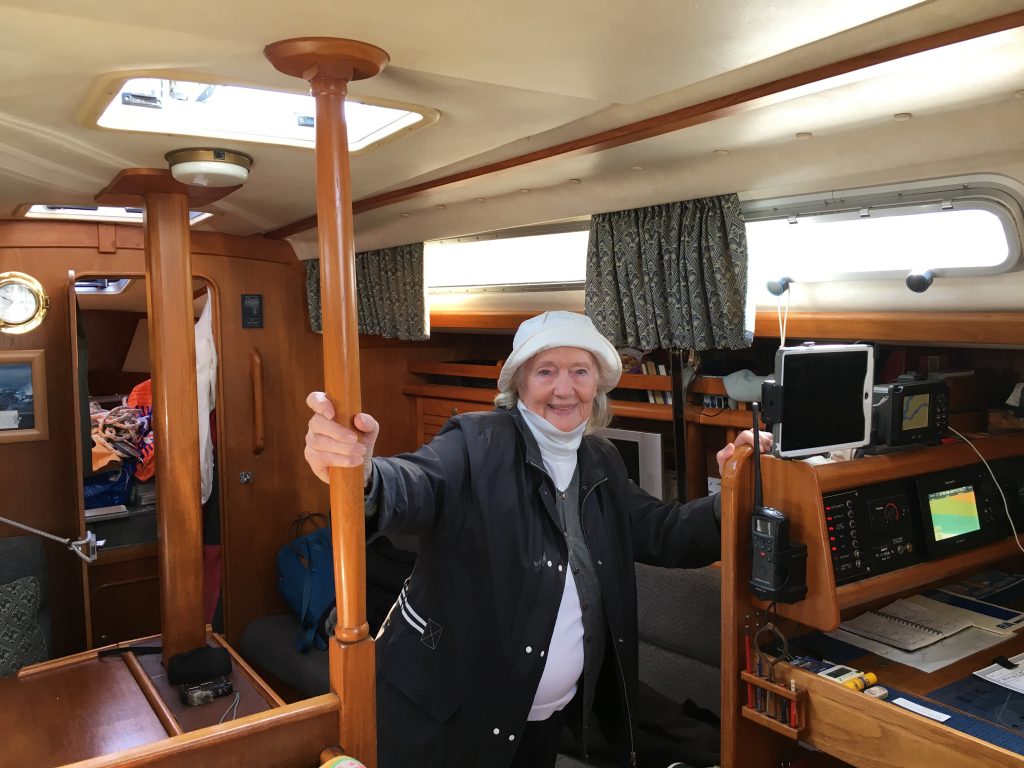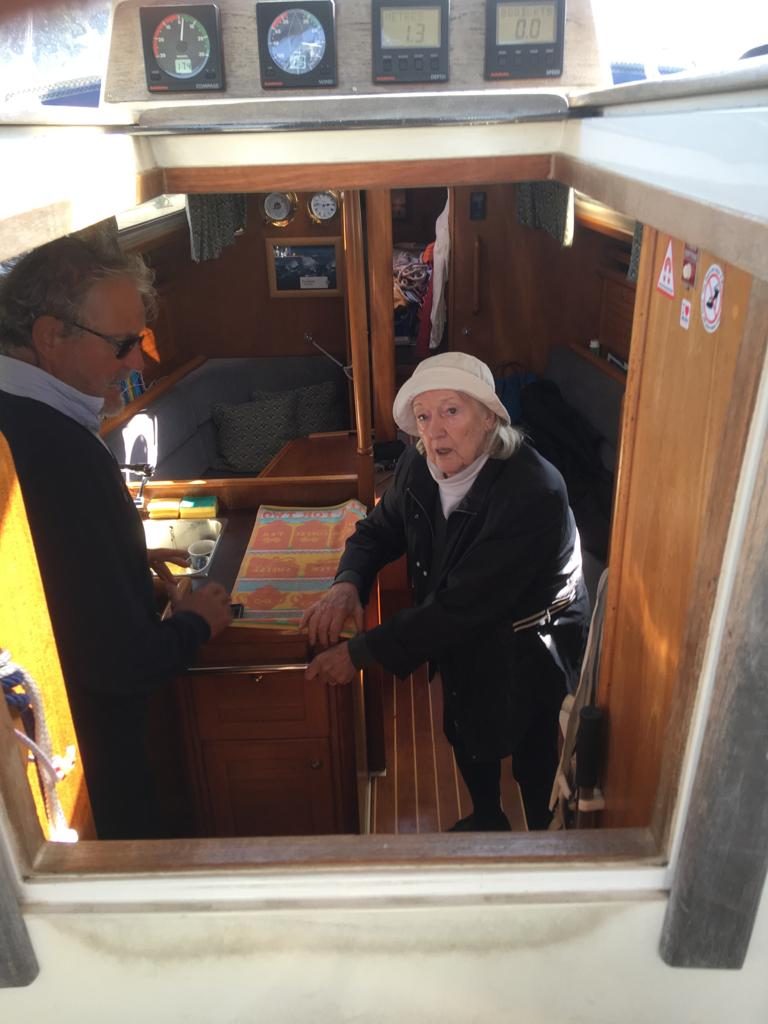 We gently returned to Suffolk Yacht Harbour in the late afternoon.  Me and 'Talisker 1' spent the night in the West Harbour which allowed me to give 'Talisker 1' some TLC yesterday morning.  A deck wash and a thorough fresh water flushing of jammers, blocks and furling gear.
26thAugust
On Saturday morning 'Tuesday' and 'Talisker 1' separated their raft so 'Tuesday' and Doc could sail south.  To my horror my solar panel clipped the wind generator of 'Tuesday'.  Doc insists no damage was done.  I know he was working on the blades the following day.  The incident completely cast a dark shadow over a very good few days on the water.
Me and 'Talisker 1' then had a very slow windward sail back to Orford in very light east, then north easterly winds. We had to start the motor approaching North Weir Point to continue the last bit of our cruise back up the river to Orford and our mooring.  Candy very kindly ran me ashore the same evening.