Me and Samingo ll Harwich to Oostende outward leg 20th November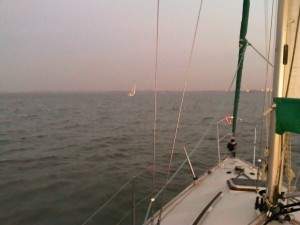 My great friend Pieter Van Cauwenberghe in his Spirit 32 'Plankzeil' had sailed a fair way in to the north sea looking for me.  Here we have just sighted each other close to the Belgium coast having missed each other off shore.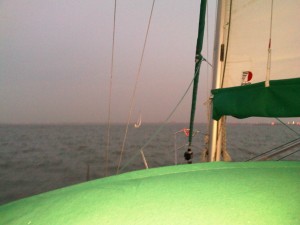 The fabulous hospitality of Pieter and Mieke serving the best fish I've ever had made a winter trip worth while.  True Belgium hospitality and special friends.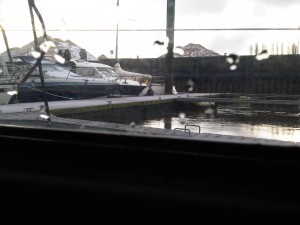 Royal Yacht Club Oostende 25th November.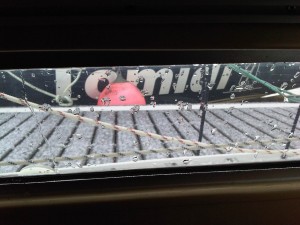 Samingo ll Moored next to renowned RYCO off shore racer 'Tomidi'.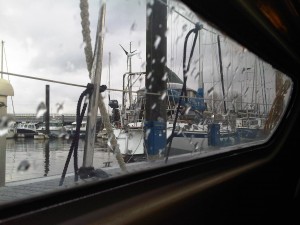 The RYCO building is listed.
and then a weather window to go home…….. 27th November approximately 10.30 GMT (5 hours in to the return)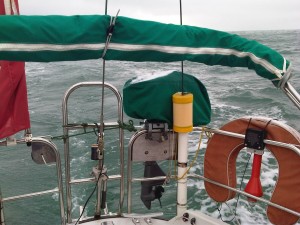 A Cold Way Home from Belgium –
The sheets are crisp
Mooring lines stiff
Ice on the deck
A treacherous mix
It's dark and cold
I'm dressed for the trip
Thermals and mid layers
Balaclavas and hoods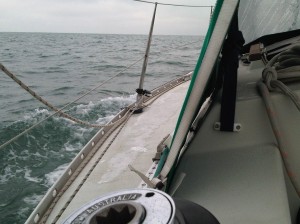 The seas are quite flat
But grey and foreboding
The light arrives
The visibility's gloomy
Well dressed and warm
On watch and sharp
Wind from the southwest
Sails bend to their task
The gloom lifts
Ice on the boom
Flakes of snow
It's very cold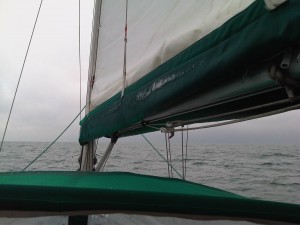 Our speed is good
Daylight is short
Forbidding clouds
Appear in the west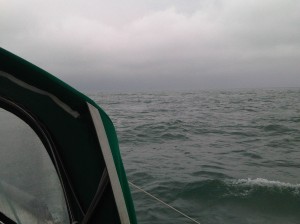 Half way home
Six hours to go
The wind veers
It's NOW on the nose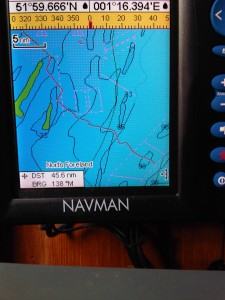 Our beat begins
The seas get steeper
Darkness is falling
Now ten-twelve hours before us
Our voyage extended
There's heaving seas
Lights on the horizon
But so far away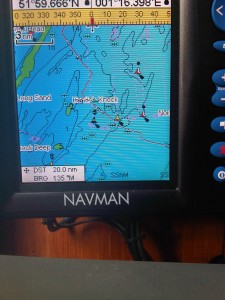 Painfully slowly
We beat our way home
The wind howls
Waves slam the bow
Starboard tack
Kentish Knock before us
We tack northeast
Away from danger
Black Deep abeam
Trinity twinkling
Familiar friends
Marking danger around us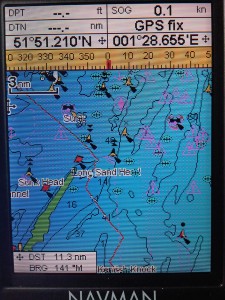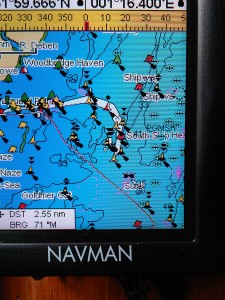 Lights get brighter
The wind's even stronger
Rough Towers ahead
Just a few miles longer
Cork Sand rounded
Languard now soon
The lights of the docks
Cranes lit bright … it's midnight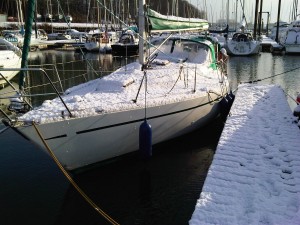 In harbour at last
And sleep can't come quicker
I wake to bright light
Deep snow's on the deck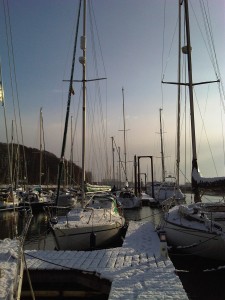 28th November SYH.