11th & 12th September
Fairly strong easterly winds for the 11th down to The Swale and S and S Westerly winds for the return to The Orwell the following day…
11th September and a reefed main and staysail out to NE Gunfleet before shaking out the reefs for the sail, off the wind, down Barrow Deep. Very little traffic apart from a visit from northbound HMS Vigilant.  We were not boarded, they just observed us before she continued north.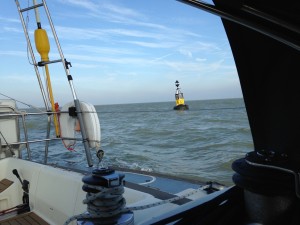 A cracking fast sail …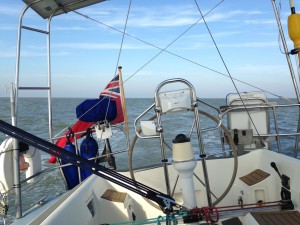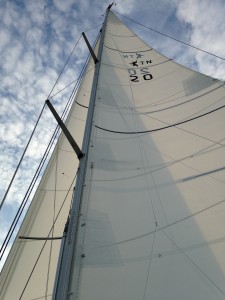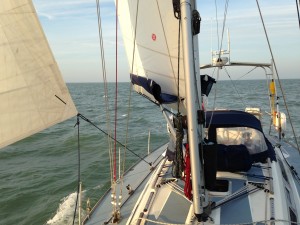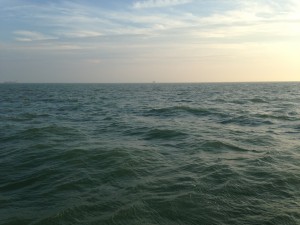 Knock John Tower
….no more alien than our own 'Roughs' but an alien none the less!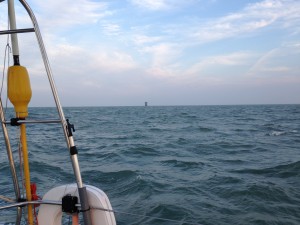 …and entered The Swale well after dark
12th September
And winds are strong for the return to The Orwell from the S and SW..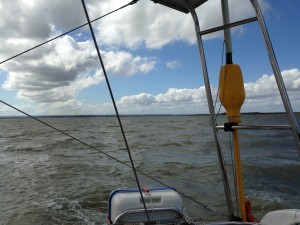 The Swale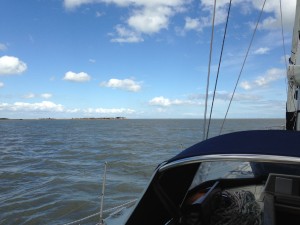 Leaving The Swale at HW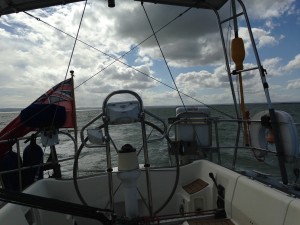 The Kent coast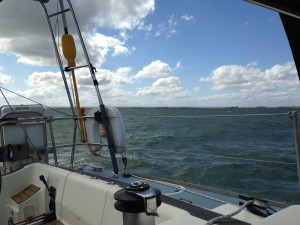 Looking up The Thames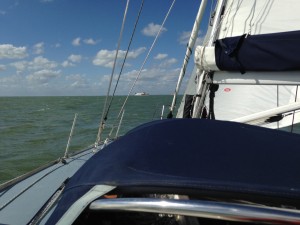 Heading WNW across to Maplin Sands and plenty of shipping …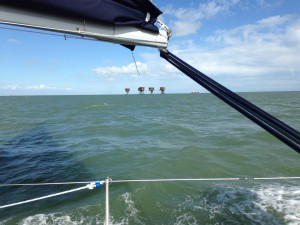 Shivering Sands Tower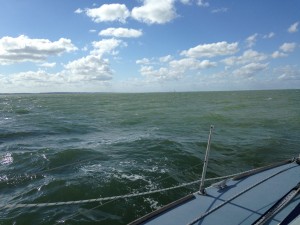 Looking towards The Medway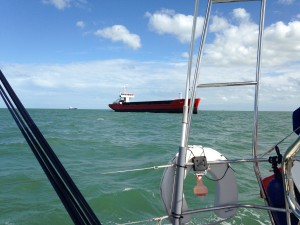 Both anchored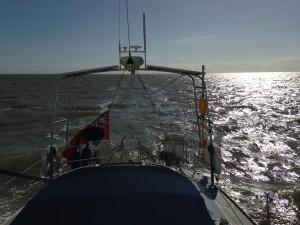 Just past Maplin starboard and fair following winds….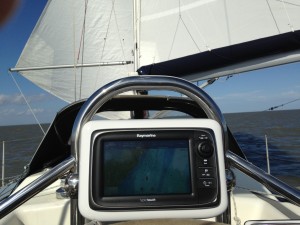 Poled out all the way to The Naze via The Spitway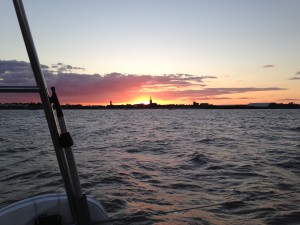 Sun setting over Harwich and still sailing….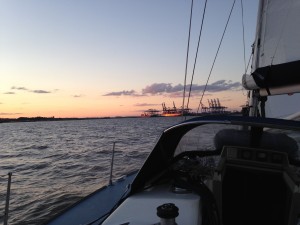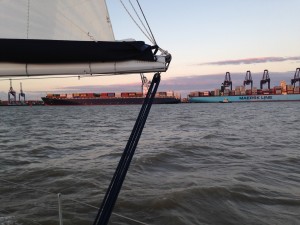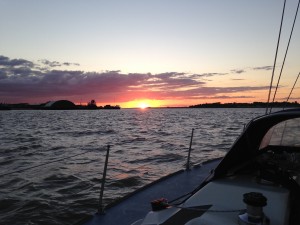 going going…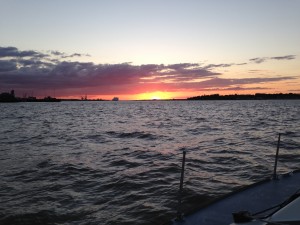 gone..