3rd & 4th May 2014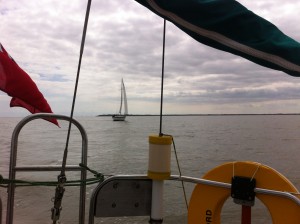 We were heading for Pyefleet but the tide was turning and the wind dropped….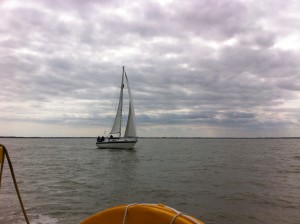 Heading for The Stour and 'Dura' with a clean bottom is passing us with ease..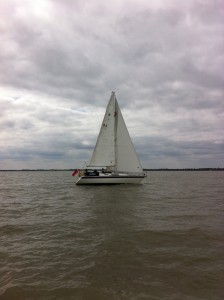 The Storm is the Typhoons little sister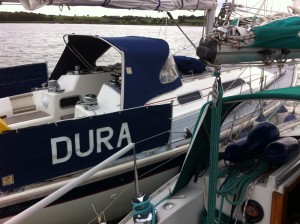 Rafted up to 'Dura' at Wrabness.  Linda, Peter & James R.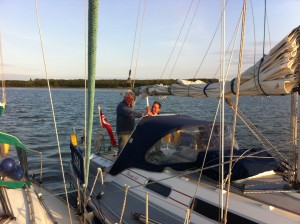 Chilly and beautiful here and supper on board 'Dura'.
I was very muddled with my thoughts until I talked to Peter and James R.  I will go for a Typhoon.  That's settled.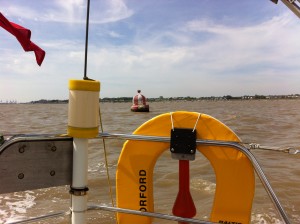 Woodbridge Haven Buoy.
One of the best sails.  A beat out of Harwich and a sail all the way to our mooring at Orford.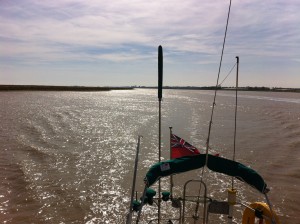 Shingle Street behind us..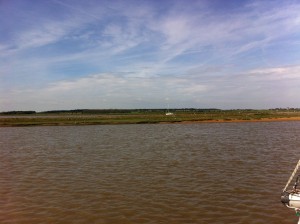 Looking over Haversgagte Island to Abrahams Bosom…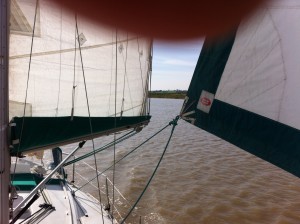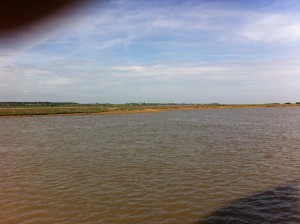 A church, a castle and a famous lighthouse as we approach the Ordord moorings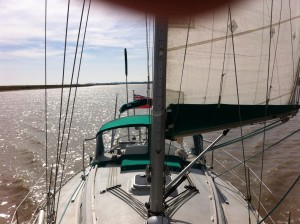 Lovely