5th – 9th August 2013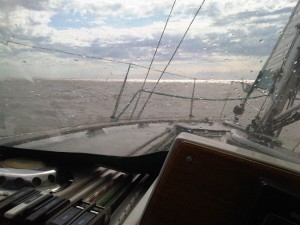 S ll and me down The Wallett 5th August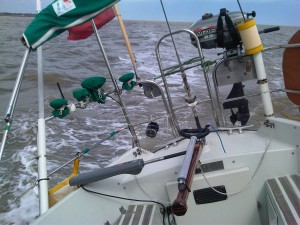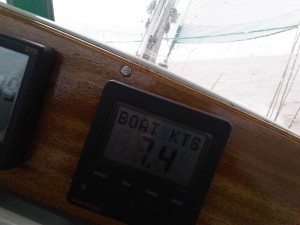 The result of a brand new bottom!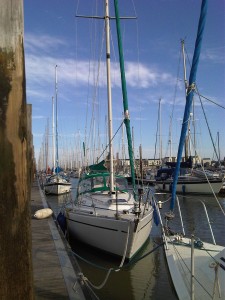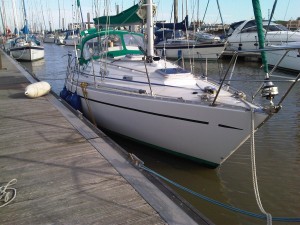 S ll back in Brightlingsea for the first time since 2011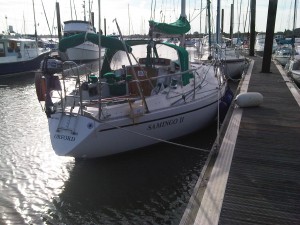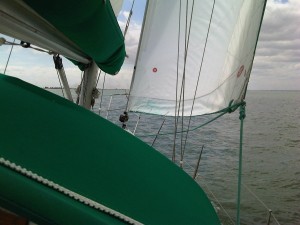 Off to The Crouch via The Raysand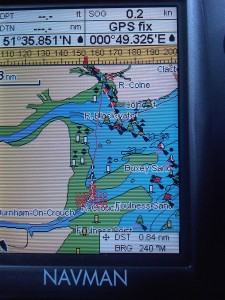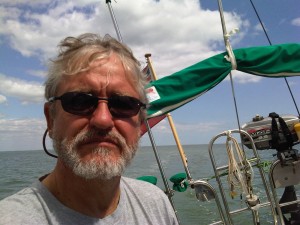 S ll's other half!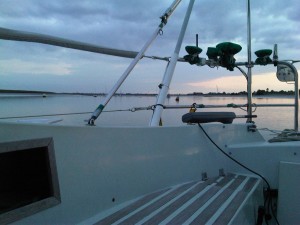 At anchor, Paglesham 6th August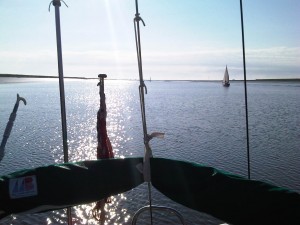 River Roach on our way to collect brother Henry, nephew Sam and niece Grace from Burnham YH.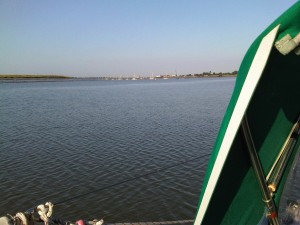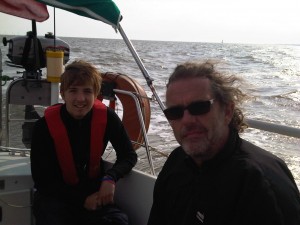 Heading up to Harwich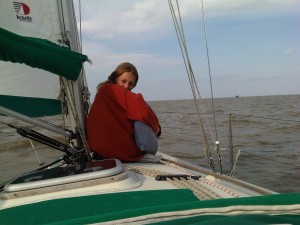 Gracie supporting the mast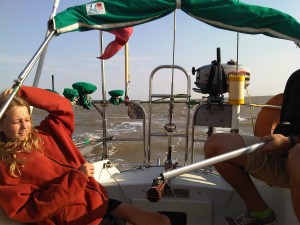 A life jacket is under 'my' top!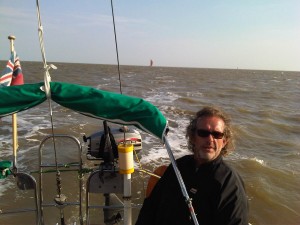 Henry at the helm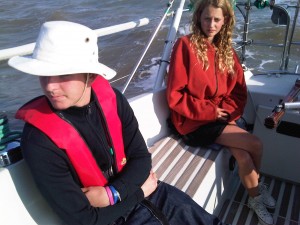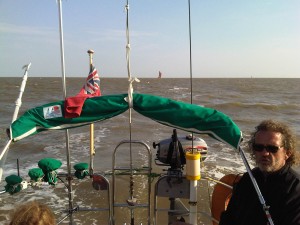 Henry and Gracie dropped at Pennyfarthiing Pier where Sll, Sam and me spent the night.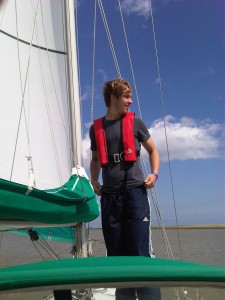 9th August back to Orford.  Sam enjoying the calm of the flat estuary after an uncomfortable sea from Harwich up to Orford Haven.