Talisker 1, Sanderling, Martiena, Throstle and Caveat.
'Caveat' Jill and David Robinson on their first crossing being looked after by James R.
'Sanderling' and Migs and Jonny Howard
'Throstle' and Wendy and Guy Marshall with Mike Finney
'Martiena' with Mike Redmond and friend Robert
'Talisker 1' me and Harry Hitchcock
18th June Shotley Marina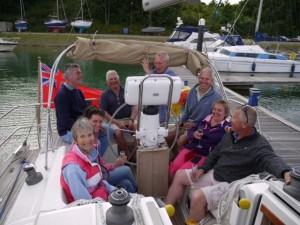 19th June
With strong NW winds early Cruiser Captain Migs asked us to get to Belgium ASAP and meet the fleet as they arrived.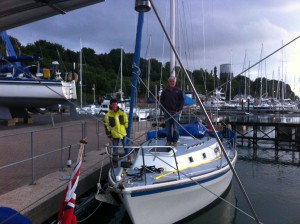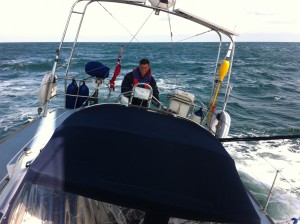 20th June
Johan had taken Harry sailing in 2014
My great friends and Royal Yacht Club Oostende members Pieter and Johan organised a fabulous BBQ for us all..
Not your normal BBQ.  Fantastic sausages followed by steamed hake.  Beautiful fresh fish.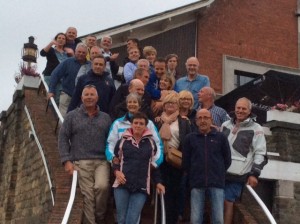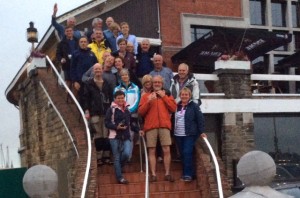 On the RYCO steps…
Despite the rain the BBQ was an enormous success and very much appreciated.
21st June
but….. it was very windy
'We have bad news and good news' said Aster.  'The bad news is we are not going sailing on our own.  The good news is that my Dad is coming down to go sailing with us'.  A very mature decision by a seventeen year old studying to be a professional seaman.
It was blowing very hard from the north west and this was set to continue.  James R and me suggested we go home via Dunkerque and Ramsgate.  The year before, in similar winds, I had listened to the departure at 2AM of some yachts from the River Colne in Essex.  As I went back to sleep I was convinced I would be woken a few hours later when they gave up and returned.  At 7AM they all returned!!!  'Martiena' had already returned to Suffolk.
22nd June Oostende to Dunkerque
It was a windy trip to Dunkerque and a night in YCMN
23rd June Dunkerque to Ramsgate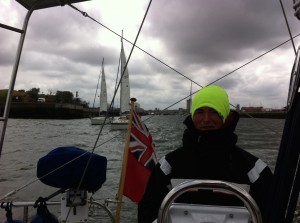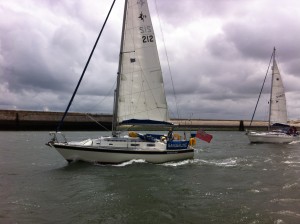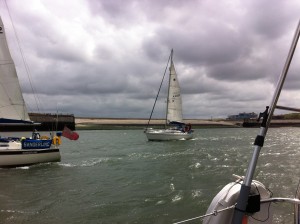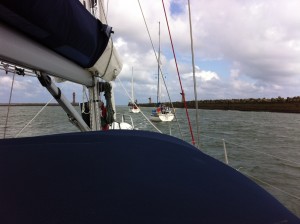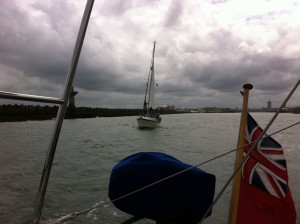 'Talisker l' filmed from 'Sanderling'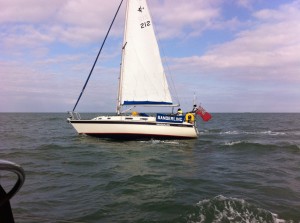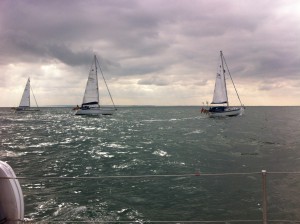 24th June Ramsgate to Suffolk and a fantastic sail across the Estuary
'Talisker 1' heading for The Orwell, the others sailing to The Ore