27th & 28th July
27th July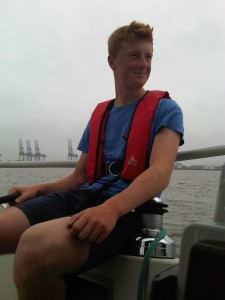 Charlie and George join me and Samingo ll at Suffolk YH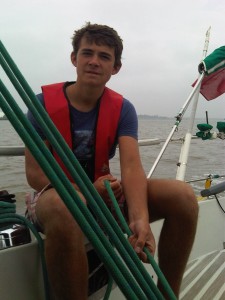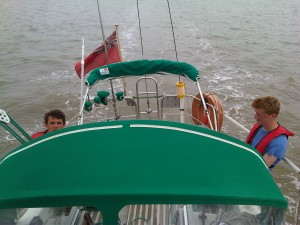 Leaving Harwich and Felixstowe.  The visibility was poor and heavy showers were forecast.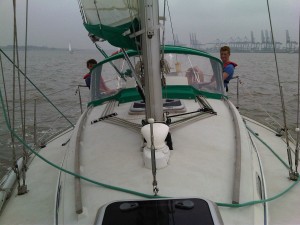 The cranes of Felixstowe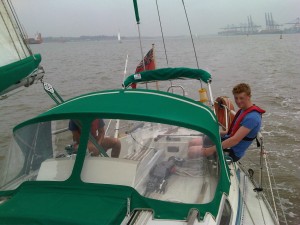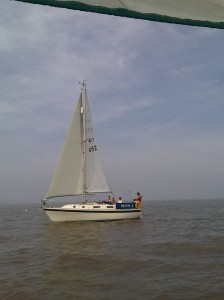 A beat down to The Deben Bar to meet 'Gracie J' sailing to meet us from Orford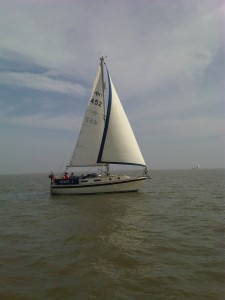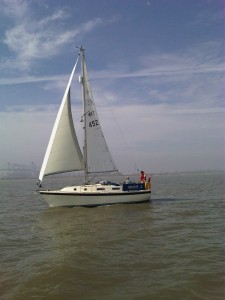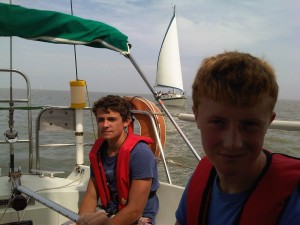 Throw the buckets off the back.  She can't keep up!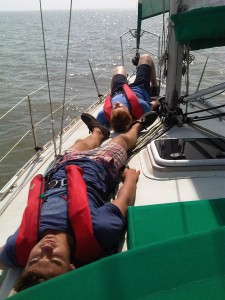 Afternoon nap with a following wind!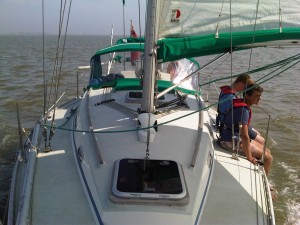 Coming back in to Harwich.
28th July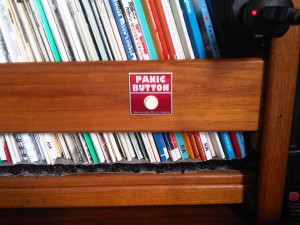 A new member of the 'Panic Button Club'.  See 'Undina' and the Burnham Life Boat
http://www.samingosailing.com/boats/undina/sailing-undina/undina-the-burnham-life-boat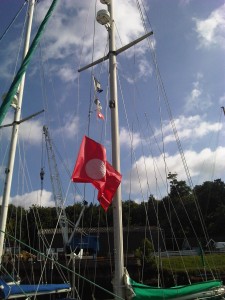 And the Panic Button flag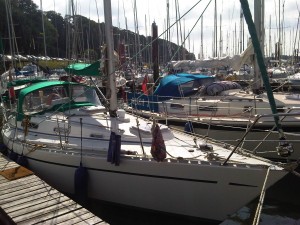 'Samingo ll' and 'Gracie J' Suffolk YH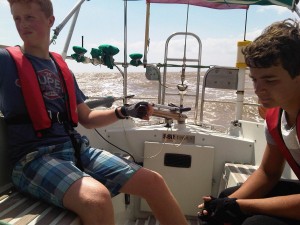 SW 7's to take us home to Orford after a beat through Harwich Harbour with 2 reefs in the main and a small jib.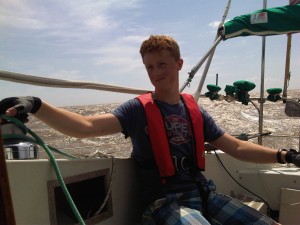 Back in the river and Orford in sight.  'Gracie J' with genoa.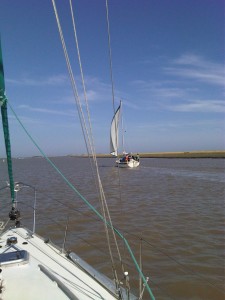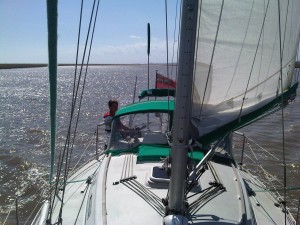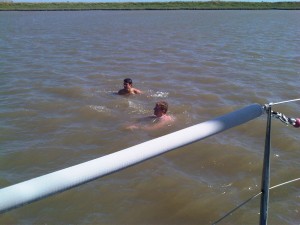 Rather you than me!  The boys swimming off  'Samingo ll'  back on the mooring.