2017 started with crewing on a delivery trip from Ipswich to Palma.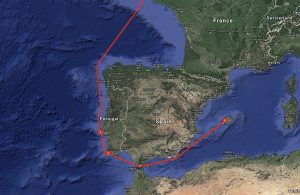 My boat, 'Talisker 1' was then launched at Suffolk Yacht Harbour on my return from Majorca.
In June and July 2017 we tried to sail to Faroe and Iceland but the weather was against us!  Instead we sailed again to Norway via Shetland, returning to Peterhead from Stavanger at the end of July.  We returned home at the beginning of August!
Me and 'Talisker 1' sailed the Thames Estuary and a little of the southern North Sea after returning home from Norway.